Polk State Named to National List of Manufacturer-Endorsed Institutions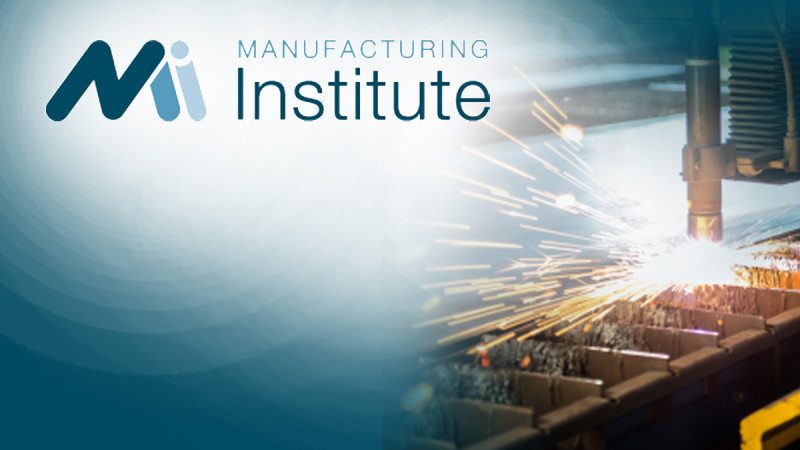 Polk State College has been named to a new list of institutions offering education that is endorsed by the nation's manufacturers.
The Manufacturing Institute, a Washington, D.C.-based think-tank affiliated with the National Association of Manufacturers, has published its first M-List. The list is comprised of community colleges, technical schools, high schools, four-year colleges and universities that are considered "manufacturer-endorsed."
Institutions named to the M-List deliver high-quality manufacturing education and training programs and allow their students to earn National Association of Manufacturers-endorsed industry certifications.
"This is a big deal because it's the National Association of Manufacturers looking at programs across the country for those that are truly aligned with manufacturers' immediate and long-term workforce needs," said Eric Roe, director of Applied Technology at the College.
"From a national perspective, manufacturers know there is a talent problem. By including Polk State in the M-List, they are saying what we are doing is part of the solution."
Roe refers to a persistent shortage of skilled manufacturing workers. A 2011 study from the Manufacturing Institute and Deloitte, for example, showed American manufacturing companies couldn't fill as many as 600,000 skilled positions because of a lack of qualified candidates.
Polk State's inclusion in the M-List is a result of its range of manufacturing training options, all of which were developed to address the talent needs of the area's manufacturers.
Through Polk State's Corporate College, students may complete in-demand certificates and certifications. The College also offers the Associate in Science degree in Engineering Technology with a specialization in Advanced Manufacturing. Students in the degree program gain knowledge and skills needed for Florida's diverse advanced manufacturing sectors. The degree is closely aligned with the Manufacturing Skills Standards Council's Certified Production Technician industry certification, a foundational certification that prepares students to gain higher-level skills and then progress to advanced industry certifications in instrumentation, quality and controls.
The Engineering Technology degree may be either terminal or may lead to baccalaureate-level studies in business or a technical area.
"Polk State is always committed to filling the area's workforce needs, and our efforts in the manufacturing industry are a prime example of this. Students can come to us and get a certificate or a degree, and either way they're getting in-demand skills that are immediately applicable to manufacturing. Our inclusion in the M-List validates our efforts to serve Polk's manufacturing industry, and it's a very proud accomplishment for the College," said Polk State Corporate College Director Rob Clancey.
Polk State is one of just over three-dozen institutions from across the nation to be named to the M-List, and one of just 11 in Florida. All the Florida institutions are part of the Florida College System, and their inclusion garnered praise from the Manufacturers Association of Florida.
"The Florida College System is getting students ready to compete and excel in the workforce," said Nancy Stephens, executive director of Manufacturers Association of Florida, in a media release distributed by the Florida Department of Education. "Florida is poised to be the number one manufacturing state in the nation and the FCS will play an important role in filling our need for talent in high-tech, high-wage advanced manufacturing jobs."
Added Florida College System Chancellor Randy Hanna:
"I am very proud the Manufacturing Institute recognized 11 Florida colleges for incorporating industry standards into manufacturing education and job training. The Florida College System's strong connection to the manufacturing community ensures our students are receiving the highest quality education that will prepare them for good jobs."