Polk State Mourning Death of History Professor Tom Schneider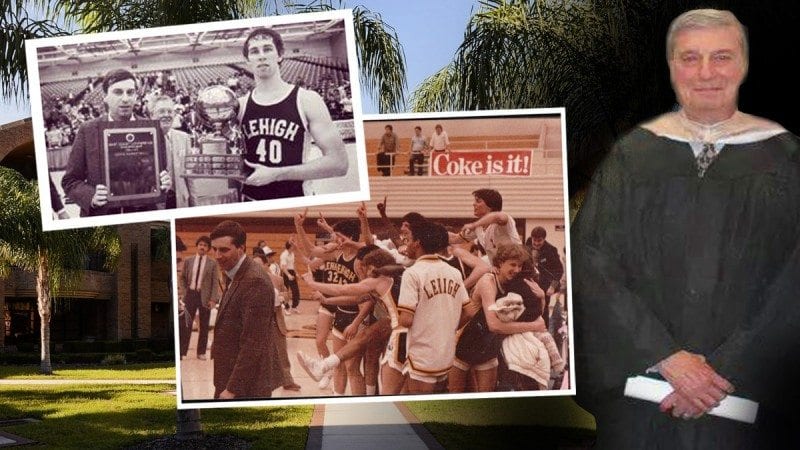 Tom Schneider, a history professor at Polk State Lakeland Collegiate High School since its inception, died Tuesday. He was 68.
In the wake of his death, Schneider's family, friends and colleagues are remembering a private but brilliant man whose life was built on his dual passions of education and basketball.
"A lot of people don't realize that when you're a coach, you're also an educator," said Polk State Basketball Coach Matt Furjanic, a longtime friend of Schneider's. "You're not just teaching how to handle the ball, but also loyalty, working together for a common goal, and how to overcome failure. Tom intertwined his love for education and basketball and made a career."
Born in Pittsburg in 1946, Schneider received his bachelor's degree in political science from Bucknell University, where he also played his favorite game. From Bucknell, Schneider went on to earn his master's in history from Georgetown University.
While studying for the latter degree, he began coaching basketball at American University, embarking on an unplanned career that would take him to head coaching positions at programs including Loyola College of Maryland, the University of Pennsylvania and Lehigh University, and assistant coaching jobs at Southern Methodist University, the University of Pennsylvania and George Washington University.
According to his resume, on file with Polk State Human Resources, Schneider's coaching career included four conference championship wins and invitations to four NCAA Division 1 tournaments.
Schneider's daughter, Leslie Schneider Boen, added another highlight of her father's time on the sidelines: In the mid-1980s, he led Lehigh University to the first round of the NCAA Tournament, where he and his team faced off against Georgetown University, whose roster included emerging basketball legend Patrick Ewing.
Schneider's coaching career ended in the mid-1990s. In the years that followed, he coached and taught at the high-school level, scouted for the Milwaukee Bucks, and spent some time in the business world, before joining Polk State Lakeland Collegiate High School in November 2005.
For the past decade, Schneider had worked alongside English Professor Lee Childree. Childree, whose final conversation with Schneider was about the current NCAA Tournament, attended a Florida Southern College basketball game on the night of Schneider's death as a way of honoring his friend and colleague.
Childree wrote of Schneider:
"I enjoyed hearing his stories, many about basketball and history, of course. I will try to focus on the positive and cherish the memories, including taking him to the little town of Webster earlier this school year. He wanted to go there to check out their collection of Civil War-era books and books written about the war soon after the war. It was a unique experience."
For his first seven years at Polk, Schneider also volunteered as an assistant coach under Furjanic.
"Tom was able to offer insight into different facets of the game. He was able to observe and be an adviser, because he would see things that I wouldn't see," said Furjanic, who'd known Schneider since the 1970s.
"Shooting was his No. 1 asset. He was known throughout coaching circles as a top shooting coach."
For his expertise, both of basketball and history, Schneider commanded the respect of players and students.
"Players know when a coach is right and they listen," Furjanic said. "It's the same way in a classroom — students enjoy learning from teachers who know a lot about the subject and know how to teach it. Tom did."
In his passing, Schneider has left a void that Polk State Lakeland Collegiate Principal Sallie Brisbane doubts will ever be filled.
"He was uniquely Tom," Brisbane said.
"He was able to connect current events to historical events. That's how he engaged his students," she said. "It's like when you give peas to children, but you dress them up so that they don't even know they're eating something that's healthy for them. That's how he did with history."
In addition to his daughter, Schneider is survived by two grandchildren. Schneider's wife, Carol, preceded him in death just 12 days prior to his own passing.
Those wishing to share a memory or sentiment may do so at the Polk State Facebook page. Polk State provides counseling to students, faculty and staff in need.