Polk State Medical Imaging Programs to Host Information Session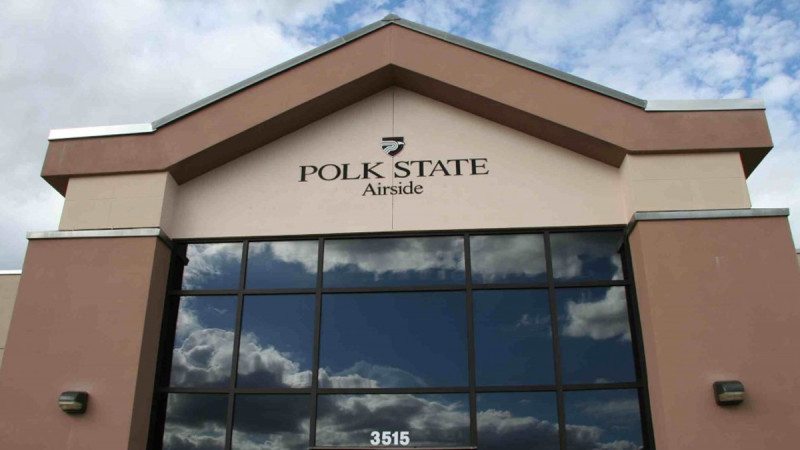 Polk State's Airside Center will host an information session on Sept. 25 from 5 to 7 p.m. for anyone interested in studying in its Cardiovascular Technology, Diagnostic Medical Sonography or Radiography programs.
Representatives of the three programs, all of which are based at Polk State Airside, will be on hand to offer information and answer questions. In addition, representatives from the College's Advising, Student Services and Student Financial Services departments will also be available.
"We welcome anyone to this event, whether you're in high school and interested in enrolling at the College or you're already a student here and you're interested in these programs. We're very excited and proud of our programs and this is a chance for the public to come, visit and learn about everything we offer," said Beth Luckett, Radiography program director.
During the event, current CVT, DMS and Radiography students will do laboratory demonstrations and offer their experiences to prospective students.
"We've been asking our students to think about the things they wished they'd known when they started their programs, so they can share that firsthand insight," Luckett said.
Attendees will also tour the College's state-of-the-art imaging labs, and there will also be free food and door prizes.
CVT, DMS and Radiography are all forms of medical imaging, with radiography involving the collection of X-ray images, CVT focusing on heart-specific procedures, and DMS training students to take ultrasound images.
Polk State Airside Center is located in South Lakeland, at 3515 Aviation Drive.
Polk State Health Sciences also includes programs in Emergency Medical Services, Nursing, Occupational Therapy Assistant, Physical Therapist Assistant, and Respiratory Care. Polk State's Health Sciences students regularly outperform their peers in the state and nation on required licensing exams.