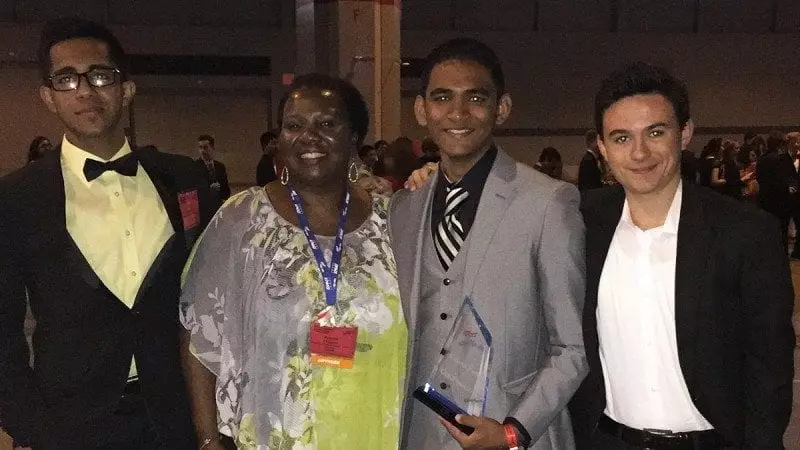 Polk State Lakeland Collegiate High School is celebrating another strong showing at the Future Business Leaders of America's National Leadership Conference.
More than 8,500 students from across the nation competed at the conference, which took place June 29-July 2 in Chicago.
Representing Polk State Lakeland Collegiate High School were Glen Abraham, Allen Oommen and Wade Weston, all of Lakeland.
Oommen, competing with two students from other Polk County high schools, finished seventh in the nation in the Global Business team event.
Abraham and Weston competed as a team in the Management Information Systems event, but did not place.
FBLA advisor Patrice Thigpen, a guidance counselor at Polk State Lakeland Collegiate, said:
"Our school has had an FBLA chapter for only three years, and for two of those three years, we've made it to nationals. Our FBLA students are hardworking, persistent and talented, and I couldn't be more proud of how they represented Polk State College at this year's FBLA National Leadership Conference," she said.
FBLA is a business education program that helps middle- and high-school students prepare for their future careers.
Polk State College operates three public charter high schools, including Polk State Chain of Lakes Collegiate in Winter Haven, Polk State Lakeland Gateway to College Collegiate, and Polk State Lakeland Collegiate. All three high schools allow students to fulfill requirements for their diplomas while also earning college credits.