Polk State Hosting Saxophonist Randy Corinthian for Two Performances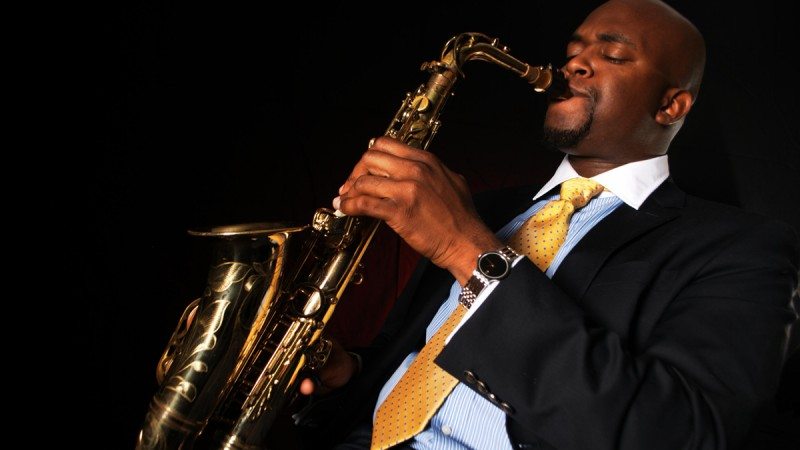 The Polk State College Lake Wales Arts Center will host saxophonist, producer and educator Randy Corinthian for performances on Dec. 4 and 6.
Corinthian's resume includes formal music education at Florida A&M University and Florida State University, and on-stage performances with celebrated musicians such as jazz pianist Ellis Marsalis. Corinthian has also been featured as a guest solo artist with the Albany Symphony Orchestra.
He is also a producer and songwriter, and his music has been featured on MTV, VH1, and BET.
Based in South Florida, Corinthian released his first album, Bittersweet, in early 2013. In addition to performing, producing and writing, he also teaches at the middle-school and college levels.
Corinthian will give a solo saxophone performance from noon to 1 p.m. on Dec. 4 on the steps of the Polk State JD Alexander Center, 152 E. Central Ave., Lake Wales. The Randy Corinthian Jazz Band will perform from 7 to 7:45 p.m. and 8:30 to 9:30 p.m. on Dec. 6, also at the Polk State JD Alexander Center; the Dec. 6 performance is part of the Lake Wales Arts Council's Downtown Arts Festival.
Both performances are free and open to the public.
In addition to his performances, Corinthian will be conducting workshops with students at area schools, said Polk State Lake Wales Arts Center Director Osubi Craig.
"Randy Corinthian is an incredible rising star in the jazz community, and jazz is one of the art forms we want to highlight and celebrate. We're very excited to welcome him to Polk State and Polk County," Craig said.
Polk State operates the Polk State Lake Wales Arts Center, 1099 State Road 60 East, and the Polk State JD Alexander Center, 152 E. Central Ave., in Lake Wales.