Polk State College open house events April 23 & 25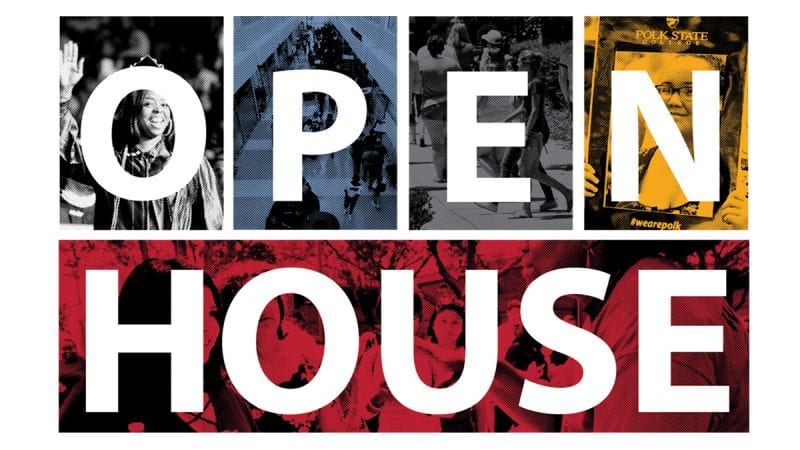 Polk State College is hosting two open house events on its main campuses where prospective students will have the opportunity to learn about academic programs, complete their free applications, and receive assistance with the Free Application for Federal Student Aid (FAFSA).
Open house at the Winter Haven Campus, 999 Ave. H N.E., is scheduled for Tuesday, April 23, from 5 p.m. to 7 p.m. in the Student Center, WST 126 and 127.
Open house at the Lakeland Campus, 3425 Winter Lake Road, is scheduled for Thursday, April 25, from 5 p.m. to 7 p.m. in the Lakeland Technology Building, LTB 1100.
Attendees will tour the campuses, meet with staff and faculty members, and learn about student clubs and activities.
Open enrollment for summer 2019 will begin April 8 and open enrollment for fall 2019 will start June 3. Classes start May 7 and August 19, respectively.
Currently enrolled students may register through PASSPORT. They should also check PASSPORT for possible holds on their accounts that may prevent them from registering so that those holds can be resolved.
Prospective new students must submit a free, online application to Polk State. Information on how to complete orientation and register for classes is included in the College's emailed admission letter and online at the Admission Steps.
Students are also encouraged to begin the financial aid process as early as possible. The first step is to complete the FAFSA. Assistance completing the FAFSA is available through the Office of Student Financial Services.
Throughout the registration and financial aid process, students should regularly check PASSPORT and their College email accounts for important registration and financial aid information.