Polk State Collecting Items For Harvey Victims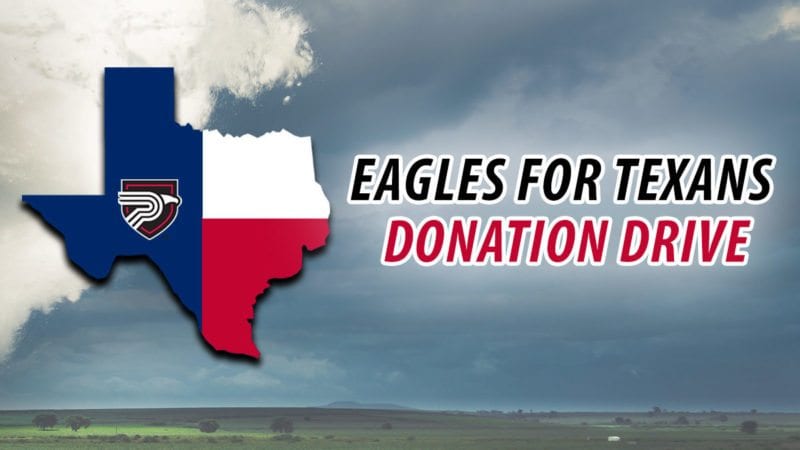 Polk State College's Student Activities and Leadership Office (SALO) is leading the Eagles for Texans Donation Drive to help those affected by Hurricane Harvey.
SALO is collecting bottled water, nonperishable foods, toiletries, clothes, and bedding to be donated to American Red Cross and Salvation Army, which will transport the donations to affected areas to support those in need.
Donations can be dropped off until Sept. 15 at the following Polk State locations:
Winter Haven campus – WST 136
Lakeland campus – LAC 1239
JD Alexander Center – JDA 102
President Angela Garcia Falconetti urges the Polk State community to help.
"After more than a week and two landfalls, Hurricane Harvey passed through the southern states leaving a path of destruction in its wake," Falconetti said. "As Florida residents, we understand too well the work and resources required in the aftermath of hurricanes and tropical storms."
"We also know that recovery is easier with the support of neighboring communities," she added. "This is why I encourage you to join in providing assistance to the families of Texas."
For more information, email salo@polk.edu.