Polk State Clear Springs Advanced Technology Center Hosts Tour for Legislative Delegation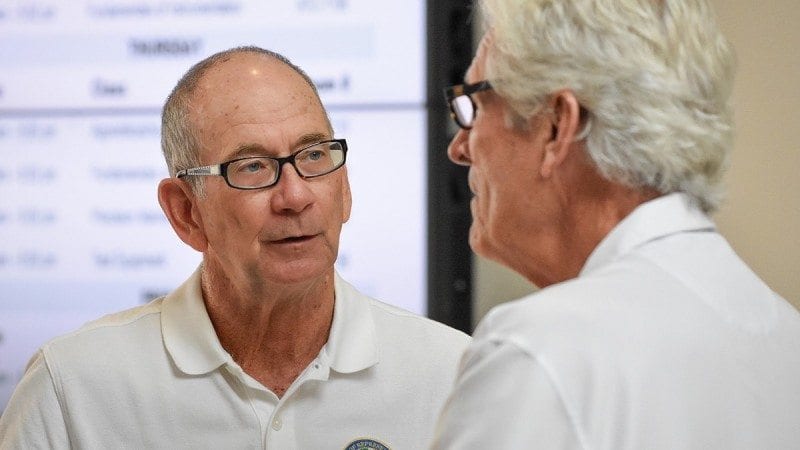 Rep. John Wood (R-Winter Haven) and seven members of other legislators' staffs toured the high-tech training hub located east of Bartow
.
"We so appreciate your service," said President Eileen Holden. "Thank you for being champions of Polk State."
Holden pointed out that training at the site is not confined to the hours of 8 to 5 on Monday through Friday.
"We're available whenever companies need training. We often train in the middle of the night to accommodate shift workers.
"We're a microcosm of our community. We realize that one size does not fit all."
Following a tour of facility, the visitors heard from students Fred McCall and Robert Truta, both from Lakeland.
McCall, a Navy veteran who serves as president of the Student Activities Board on the Lakeland campus, talked about pursuing a degree in public relations.
"I love Polk State and I love this area," he said. "After I graduate from Polk and get a bachelor's degree, I want to come back and help the community and be a productive member of society."
Truta, who serves in the Army National Guard, is working toward certification in the Advanced Technology Center's millwork apprentice program.
"That certification is like a badge of honor," he said. "With it I can find work anywhere."