Polk State celebrates 120th graduating class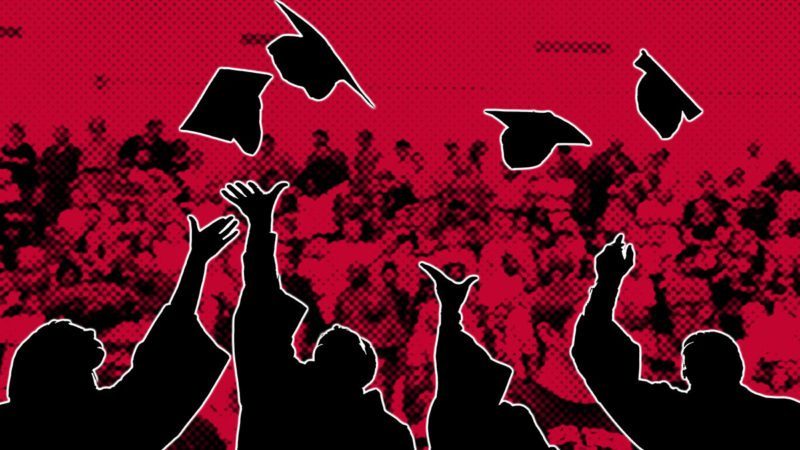 Polk State College celebrated nearly 700 graduates Thursday during the College's 120th commencement ceremony, including Polk State's first Bachelor of Science in Early Childhood Education class.
Graduates, their families, and guests listened to motivational messages from Polk State President Angela Garcia Falconetti and Distinguished Alumna Nikki Smith.
"Graduation is the most gratifying time of year and I thank you for sharing in this very special occasion," Falconetti said. "This evening, we celebrate our students, their perseverance, and all of their accomplishments that have propelled them forward on their paths to degrees."
Falconetti gave special recognition to six students who comprise the Bachelor of Science in Early Childhood Education program's first graduating class. These students maintained a grade-point average of 3.97 and completed field experiences in Polk County Public Schools that have prepared them for success in local classrooms.
"They are shining examples of the quality of Polk State's graduates," Falconetti said.
The College's May 2019 Distinguished Alumnus is also a shining example of the extraordinary heights graduates can reach with their Polk State degrees.
Smith, a Winter Haven High School graduate who earned a Polk State Associate in Arts degree in 1991, founded ASAP Prints in her home nearly two decades ago. Today, her business is a full-service commercial print shop located in a 7,500-square-foot facility on Havendale Boulevard with top clients including Google, Chick-Fil-A, and Integrated Supply Network.
"Dream, plan, fail, recover, and work toward success. And, as Polk State Eagles do, soar as you make our world a better place."

Nikki Smith
Polk State College Distinguished Alumnus
ASAP Prints Founder & CEO
"I can relate to each of you because Polk State is woven into every fiber of my family's education," said Smith, whose husband and two sons also hold Polk State degrees. "The road to success is unique for every individual and success looks different depending on who is accomplishing it and who is viewing it. From living my first nine months as an abandoned orphan in another country to standing here today sure does feel like success."
"But what am I like when no one is looking?" Smith added.
Does she lend a helping hand to someone in need? Does she treat people with kindness?
"I most certainly try," she said. "Do you?"
Smith encouraged the graduates to continue challenging themselves along their journeys, even when no one is looking.
"Now, go forth and build on your foundation by being a good citizen with a generous heart and by living with integrity. Dream, plan, fail, recover, and work toward success," she said. "And, as Polk State Eagles do, soar as you make our world a better place."