Polk Receives Third Federal Grant in Three Years to Expand Manufacturing Training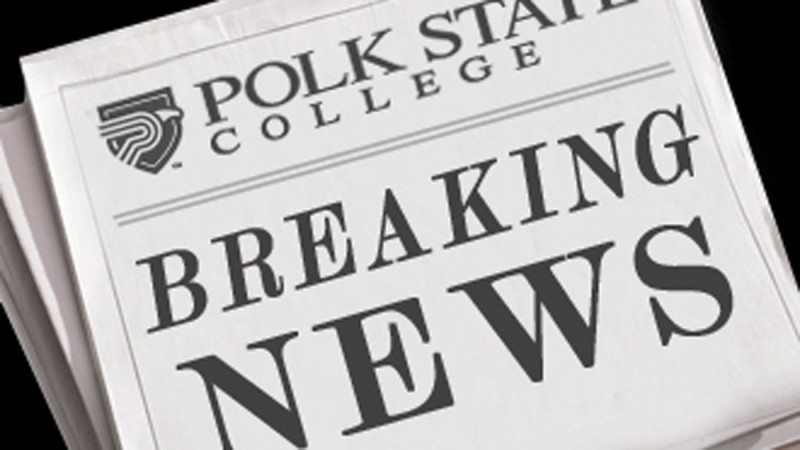 Polk State College has received yet another grant to expand its manufacturing training programs to meet the needs of area employers.
"This is our third Department of Labor grant in three years, and with each one we have created new routes to employment in high-need sectors of our local economy. We're very excited the federal government continues to recognize and invest in the good work we're doing here in Polk County, and around the state, thanks to our partners in education and industry," said Polk State President Eileen Holden.
Vice President Joe Biden announced Monday that in the final round of the Department of Labor's four-year Trade Adjustment Assistance Community College and Career Training initiative (TAACCCT), community colleges around the country will receive $450 million in grants to provide innovative training programs in partnership with local employers.
Of the $450 million, Polk State College will receive approximately $1.76 million to develop a training program for the manufactured construction industry.
Polk State Director of Applied Technology Eric Roe explained that just as consumer goods are produced in factories, the construction of residential homes and commercial structures is increasingly taking place in controlled, off-site environments. One way to think about this move toward manufactured construction: You wouldn't build a computer outside.
"By building structural components in a factory-controlled environment, companies can control quality and cost," Roe said. "They can create components that, when transported to the site, meet codes and are energy-efficient, and, using those components, structures can be constructed in half the time of built-on-site structures."
Roe added a shortage of on-site construction workers is also contributing to the move toward manufactured construction.
However, manufactured construction demands highly skilled workers, who not only possess building know-how, but also understand manufacturing processes.
Polk State's training program will provide a program of skills, training and education specially designed for the manufactured construction industry.
Participants will progress through the program by earning certifications developed in close cooperation with the National Center for Construction Education and Research, the Home Builders Institute, and the Manufactured Skill Standards Council, as well as industry partners.
The certifications will include:
Prevocational and Vocational Training Certificate
Entry-Level Training and Certificate
Apprentice-Level Training and Certificate
Journeyman-Level Training and Certificate
Supervisor-Level Training and Certificate
Work completed toward these certificates will also apply to two- and four-year degree programs across the state, including Polk State College's two-year degree in Engineering Technology.
Polk State was a member of the four-institution consortium that submitted the TRAMCON (Training and Certification Programs in Manufactured Construction) proposal to the Department of Labor. All total, the TRAMCON proposal received more than $9.9 million, with proposal lead Miami Dade receiving nearly $5 million, and Santa Fe College and Seminole State College receiving approximately $1.5 million and $1.9 million respectively.
Polk State received grant funding in the second and third rounds of TAACCCT as well. In 2013, Polk received $1.6 million to add a mechanical design and fabrication concentration to its Engineering Technology degree and to support welding instruction at Traviss Career Center. The year before, it received $1.2 million to provide accelerated training in advanced manufacturing.
Polk State's Engineering Technology associate's degree prepares students for employment and provides additional training in advanced manufacturing and high- technology industries. Polk State also houses the Manufacturing Talent Development Institute, a statewide resource that develops industry-driven training strategies, educational programs and certifications for the advanced manufacturing industry.