Injured football player finds new path helping other athletes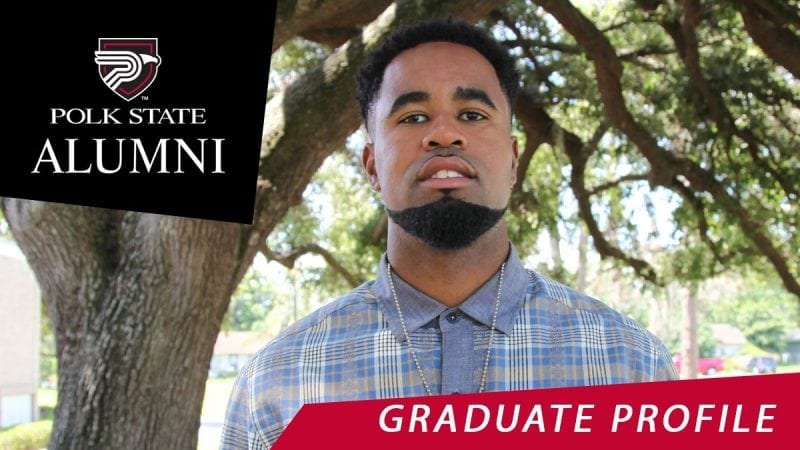 Marc Saint Fort dreamed of being a football star, and he was well on his way when he played wide receiver and defensive back at the University of Southern Mississippi.
He attended the college on a football scholarship in 2009 until a devastating leg injury stopped him from returning to the field that year.
"Up until that point, I only wanted to play football – I was never really a school person," he explains. "But my injury allowed me to look at my life and the bigger picture. I knew I needed to start on a different path."
At first, going back to school wasn't on Saint Fort's mind.
"I was at a standstill in my life," he said.
But with some inner strength and motivation from his parents, Saint Fort enrolled at Polk State College in 2012 and quickly realized that he didn't have to let go of his passion for football.
Instead, it motivated him to pursue a degree so that he could accomplish a new, entrepreneurial goal: starting a personal-training business to help other athletes.
"Life is about serving in as many ways as you can," he said. "Don't limit yourself and don't limit life."
His mom had recently moved to Lakeland, where Saint Fort learned about Polk County's local state college.
"I was looking at different opportunities, but the location and the affordability of Polk State played huge factors in my decision to pursue my education here," he said.
Although he was never a "school person," Saint Fort has always been good with numbers. He received a Polk State Associate in Science degree in Accounting Technology in 2014.
He considered transferring to the University of Central Florida to pursue a bachelor's degree in the same area, but decided to stay at Polk State because of the ability to receive a quality education closer to home for nearly half the cost of tuition at a state university.
Saint Fort was also a work-study student with the Student Activities and Leadership Office (SALO) and began developing a business plan to become a self-employed personal trainer.
In December 2017, he received a Bachelor of Applied Science in Supervision and Management degree with a concentration in Business Administration. Now he's pursuing a master's degree in Accounting at UCF.
"Everything I have learned at Polk State comes in handy – from business laws, to copyrighting, to customer service and public relations, to accounting when it comes to taxes and income statements," Saint Fort explained.
That includes what he learned in SALO.
"Extracurriculars helped me along the way and I encourage students to get involved – don't just show up for class," Saint Fort said. "SALO gives students opportunities to experience new things, see places outside of Polk County, and develop relationships with great mentors and friends."
Today, Saint Fort juggles graduate school, working part-time as a SALO Student Activities Coordinator, coaching little league and high school teams, and getting his business venture – X Marc the Spot Training – off the ground.
Under the clever name, Saint Fort personally trains athletes and people trying to lose weight. He aspires to open a workout facility in Tampa or Orlando one day.
"Whether I'm working with young athletes or people who want to lose weight, I am a huge advocate for taking care of yourself and not taking your health for granted," he said.
"It's fulfilling to be able to help people be the best that they can be."