Hispanic students and families get warm welcome from Polk State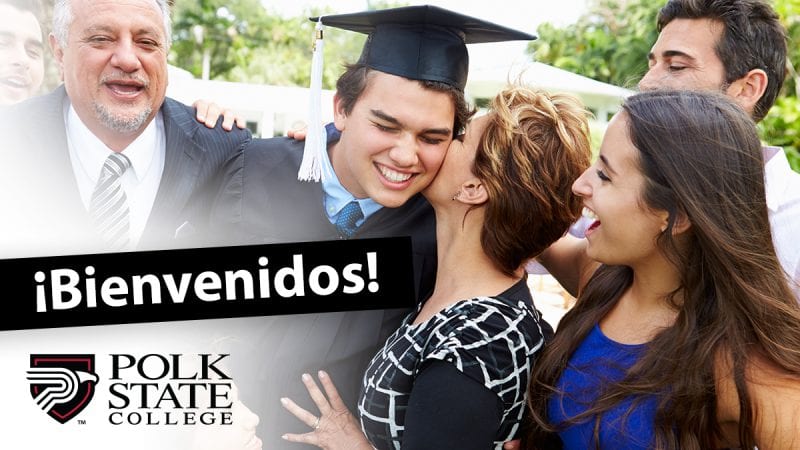 Hispanic students, faculty, and staff came together at the Polk State College Winter Haven Campus to welcome incoming students and their families through the Parents Advocating for Student Success (PASS) program specifically designed to familiarize Hispanic students and parents with the college admission process.
"It's important for students and parents to be engaged and through the PASS program, they walk away with great resources they can utilize along their college journeys as students and as parents who are there to support their students," said Coordinator of Career Development Services Jeannette Grullon who founded the PASS program.
Students and parents received detailed information about financial aid and the different degree pathways available to them at Polk State. They also were introduced to resources and programs at the College including the World Connect Center, First Year Experience, and the Writing Studio.
Berenis Revelo, who achieved her Polk State Bachelor of Applied Science in Supervision and Management, shared with guests that thanks to the support and motivation she received from faculty, staff, peers and the Únete Club, she was able to complete her degree and gain employment.
"Like most of you here, I was the first generation in my family to go to college. My parents worked in the citrus fields and I quickly realized that getting an education is important," Revelo said. "When I enrolled at Polk State, I was unsure and didn't have a plan like other students. My advice is to reach out for help – there are great people here to support and motivate you."
Thirty-three percent of Polk State students are the first generation in their families to attend college, according to a survey. Additionally, 24 percent of Polk State's students are Hispanic – a demographic that continues to grow, increasing from 19 percent in 2015-2016.
Of the approximately 30 attendees to Polk State's PASS event, a handful of individuals did not speak English. The program was in both Spanish and English to ensure the information was accessible for all.
"Polk State is dedicated to helping students achieve their dreams," President Angela Garcia Falconetti said. "The Hispanic population is important to us and it is my goal to help all students reach success."
"Please know that you have a family, a network, and a resource here at Polk State," Falconetti shared.