Graduating Polk State student inspired by family to achieve degree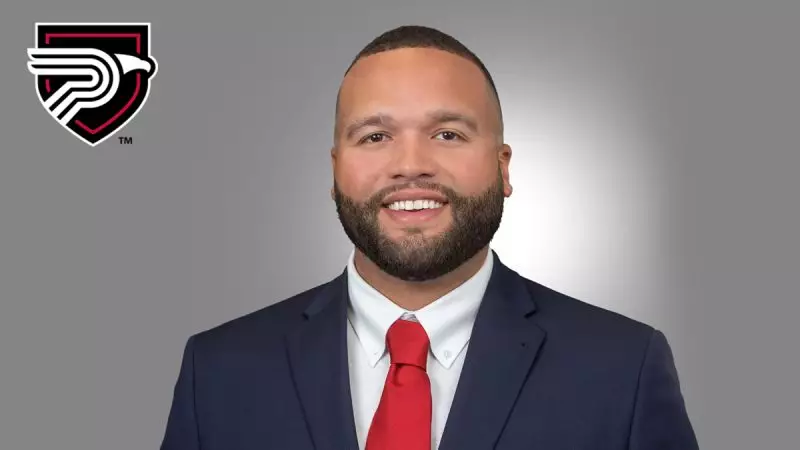 When Trenton Gray's mom was diagnosed with cancer, he quickly stepped up to support his family and prioritized work before college.
He started working in construction at 18 years old and moved into a supervisor role at 23 when it was time for him to pursue higher education.
"When my mom had cancer, I had to step up at a young age and help her. She was a regional director in home healthcare at Amedisys," he said. "She inspired me to consider a career in healthcare."
Gray will receive his Associate in Science in Business Administration in May with Polk State College's 124th graduating classes and transition into Polk State's Bachelor of Applied Science in Supervision and Management Program to continue to a higher degree.
"I was motivated to enroll at Polk State to enhance my skills to a management level and secure my financial future for my young family," said Gray, who is the proud father of a 6-year-old.
Through healthcare administration classes within the Business Administration Program, Gray has acquired skills that would aid him in a career in healthcare.
However, he has found growth and opportunity closer to where he started in construction through an opportunity he was connected to through Polk State's Internship and Experiential Learning Department.
When he contacted the department to explore options for internships, there was an opportunity with Southern Homes that Gray was a perfect fit for with his years of experience in construction. And instead of an internship, he was hired as a superintendent for the company that stretches more than 20 communities in Polk County.
"The position comes with a lot of responsibility and is a great opportunity with lots of room for growth," Gray said. "Polk State has helped me fit college into my schedule with work too."
He added that his time and classes at Polk State have benefitted him greatly in his role with Southern Homes.
"Even though I have been focused on healthcare administration, Polk State's classes focus on management itself and taught me how to strengthen my management skills," Gray explained. "My human relations class has been especially helpful in my job."
Gray will join his wife, Breacha Gray, as a proud Polk State alum. She achieved her Associate in Arts degree and Child Development Early Intervention certificate from the College in 2020 and currently serves as a paraeducator with Polk County Public Schools.
"My wife and I have prioritized school – I have been in school since my son has been in diapers," Gray said.
In May, Gray and his family will celebrate the accomplishment of his first degree and his success with Southern Homes.
"My ultimate goals are to continue in management and find what I love to do," he said. "I will always have a passion for healthcare, but for now, I am excelling in construction and will go wherever life takes me."