Graduating Polk State Education student takes over her kindergarten teacher's classroom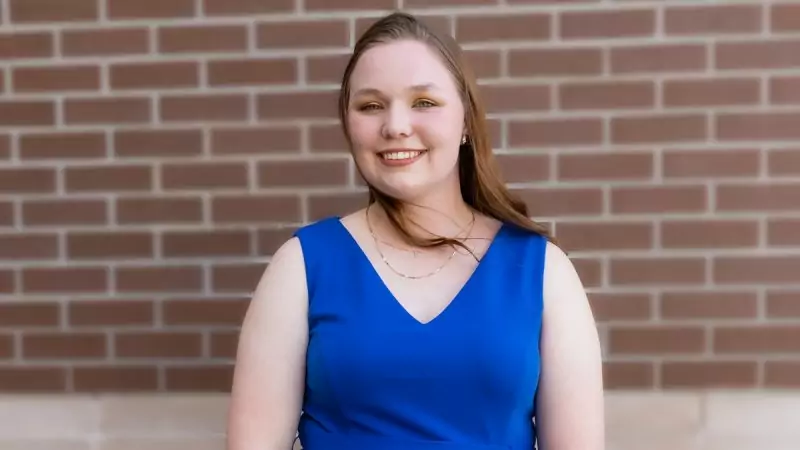 Myla Bence always knew she wanted to be a teacher, but it is serendipity that led her to taking over her own kindergarten teacher's classroom at Berkley Charter Elementary, where she secured a job before she even received her degree in hand.
Bence will celebrate the completion of her Polk State Bachelor of Science in Elementary Education on May 5, 2022, with the College's 126th graduating class.
"It really means the world that I am able to take my kindergarten teacher's position and it is mind-blowing to have a job before I have even graduated," she exclaimed. "To be at Berkley, where I grew up, where I can be with family, and where I can grow as a new teacher, is the greatest thing ever."
As Bence's kindergarten teacher prepares to retire from her career in education, the graduating Polk State Education student is eager to join the Berkley staff, including her mom who serves as a teacher at the school.
"I knew that I was enrolling in a quality program that was going to prepare me to be the best teacher I could be."
"Growing up, I was able to see the options you have as an educator and the possibilities of becoming a teacher because my mom was a teacher," Bence explained. "As a student, however, I struggled in math and English. In third grade, I had this teacher who really worked with me and didn't let me fall behind."
"I realized that I want to be that teacher for other students," she added. "Because I struggled, I know how to help students in those areas."
The Lakeland native said Polk State College was her first choice for continuing her education after high school because of its proximity to home and "reputation for having one of the greatest education programs," she said.
Polk State is the only public post-secondary institution in Polk County offering state-approved teacher education preparation programs and has built-in measurements for state-mandated standards developed in collaboration with Polk County Public Schools to produce graduates who are ready to immediately and successfully lead local classrooms.
"My aunt who is also a teacher had shared with me that Polk State's teacher interns were some of the best interns she ever had," Bence added. "I knew that I was enrolling in a quality program that was going to prepare me to be the best teacher I could be."
She completed her Associate in Arts degree and prerequisites for the Polk State Education Program at an accelerated pace in one year and began on her bachelor's degree amid the COVID-19 pandemic. At first, her classes were completely online due to health and safety protocols.
"The teachers were incredibly supportive and helped me through the whole process," Bence said. "I wouldn't be where I am without them."
When she returned to the classroom in 2021, she had a strong foundation of knowledge to excel in hands-on experiences, fieldwork, and her internship. The curriculum enables students to experience real teaching experiences within the classroom and in the field.
The College works closely in partnership with Polk County Public Schools, area private schools and charter schools, and the Early Learning Coalition of Polk County to ensure Polk State remains at the forefront of providing the education and training needed to produce highly skilled teacher candidates.
"When I started my internship at Lincoln Avenue Academy, it was confirmed for me that I truly wanted to be a teacher," Bence said. "Polk State and my internship experience have given me the tools to step into the classroom prepared. One of the most impactful courses at Polk State was a classroom management class that opened my eyes and provided me with valuable tools for my future classroom."
Bence is also a longtime member of and officer for Florida Future Educators of America, which she joined in high school and served as a state officer. She has served as president and media manager for Polk State's FFEA chapter.
She was hired on the spot at Berkley Charter Elementary in March.
"I had to hold back happy tears. My kindergarten teacher texted me a picture of when I was in her class as a kid," Bence shared. "Now she is helping me get my classroom ready and I will be substitute teaching there when my internship ends for the rest of the school year."
"Polk State's professors truly want students to succeed. I know that even after I graduate, I have a support system in my Polk State professors and peers. I am extremely grateful."
"It's a great opportunity to meet my team, experience what my classroom will be like, and understand the expectations at my school," she added.
Bence expressed gratitude to both her Berkley Charter and Polk State families.
"Polk State's professors truly want students to succeed," Bence said. "I know that even after I graduate, I have a support system in my Polk State professors and peers. I am extremely grateful."