Elementary Education (BS) Degree Program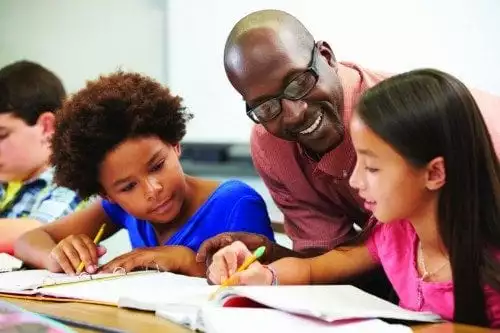 Become a Florida Teacher with a Bachelor's Degree in Elementary Education
Polk State's Bachelor of Science in Elementary Education Program is a 60-hour, Florida state-approved teacher preparation program that builds on an Associate in Arts degree. Graduates of the Bachelor of Science in Elementary Education Program will be eligible for Florida Professional Teacher Certification with Elementary Education (kindergarten-sixth grade)/ESOL Endorsement/Reading Endorsement. To become a teacher in Elementary Education, prospective students must take the following actions:
What a Degree in Elementary Education Offers Over Other Programs
An Elementary Education degree program prepares students to teach kindergarten through sixth grade. The bachelor's degree is designed to provide real-world settings for students to make connections between what is learned in class and how that knowledge is applied in professional practice at a variety of school settings and grade levels as they progress through the program. The culminating teaching experience and the final internship provide ample time for teacher candidates to demonstrate mastery of the skills and competencies delineated by the state of Florida as necessary for effective teaching and learning.
The typical final internship experience is a 12-week placement in a local school where teacher candidates assume the role of a full-time classroom teacher. Field experience and internship placements for teacher candidates will be limited to schools within Polk County, FL.