She Started College "So Many Times," Graduating Criminal Justice Student Wasn't Going To Quit Again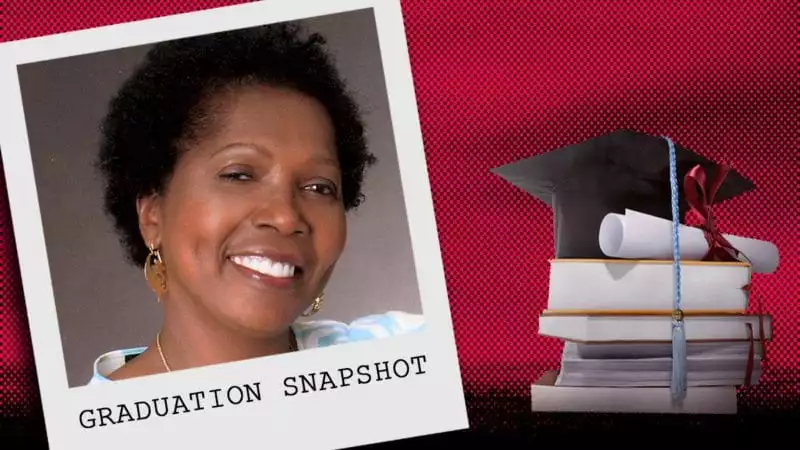 Winsome Francis-Raghu has been in and out of college for nearly 40 years, but this week, her higher-education journey will come to a rewarding end.
The 63-year-old will graduate Dec. 14 with a Bachelor of Science in Criminal Justice from Polk State College.
"It is my biggest accomplishment no matter how long it took," Francis-Raghu said. "I want to tell everyone that they can do it – it may be very hard and seem out of reach at times, but you should never lose sight of your goal."
Francis-Raghu has held on to her goal since she emigrated from Jamaica in 1978. Then 25, she enrolled in New York City Technical College and became a licensed cosmetologist, but had an overwhelming desire to be in a service profession.
As a child growing up in a Third World country, Francis-Raghu's mother would bring her along as she volunteered in women's shelters and orphanages in Jamaica.
"I want to tell everyone that they can do it – it may be very hard and seem out of reach at times, but you should never lose sight of your goal."
"My mother showed me that helping is such a fun thing to do," Francis-Raghu said. "I enjoy making people smile in hard times."
She enrolled at Nassau Community College to study nursing, but quickly realized she could not stomach the sight of blood. She married, moved to Georgia, and as she puts it, "life happened."
She needed a lucrative job and sought a career in information technology, enrolling in college again – this time at Gwinnett Technical College. But she once again found that what she was studying was not for her.
"The internet was just starting to become the 'big thing,' but my heart was still and always will be in health and social services," Francis-Raghu said.
She worked as a graphic designer for nearly 20 years before moving to Lakeland in 2010 with her second husband and their son, who received early admission to Florida Southern College. She enrolled at Polk State and earned an Associate in Arts degree in 2013 before transferring to the University of South Florida to pursue a bachelor's degree in Humanities and Cultural Studies.
Francis-Raghu found it difficult to juggle classes at USF with her volunteer work with the Florida Guardian Ad Litem Program in Bartow. There, she advocates for children who have been abused or neglected. She visits homes to determine if families are receiving the services they need to care for their children.
"It is very time consuming – I have to make time for visits between classes and coursework," Francis-Raghu explained. "Sometimes my husband would drive me so that I could do school work in the car between visits and class."
She returned to Polk State in 2016, not only because of the convenient locations, but also because of the atmosphere conducive to learning and helping attitudes of the faculty and staff, she said.
"I had started college so many times, I wasn't going to quit again," Francis-Raghu said of the final push to see her higher education through.
Now that she will have her degree, Francis-Raghu is considering different job prospects, including those with the Florida Guardian Ad Litem Program or the Florida Department of Children and Families.
She would like to be a child protective investigator, although she acknowledged that her Criminal Justice degree is a pathway to many different careers.
"I want to be a voice for women and children because often times they are not able to speak up for themselves," Francis-Raghu said.
"I'm an example that achieving your degree, despite a long journey of obstacles, is possible — you just need to put your mind to it."
She also wants to be an example for her son, who has yet to complete his degree.
"My only regret is that I didn't stick it out when I emigrated here. I don't want my son to have the same regret when he is older," she said.
Her son has still made her proud, giving Francis-Raghu her first grandchild.
"Two of my lifelong dreams have been realized with my degree and my grandbaby," Francis-Raghu said. "I'm an example that achieving your degree, despite a long journey of obstacles, is possible — you just need to put your mind to it."