Four Polk State programs still offering free training through Fast Forward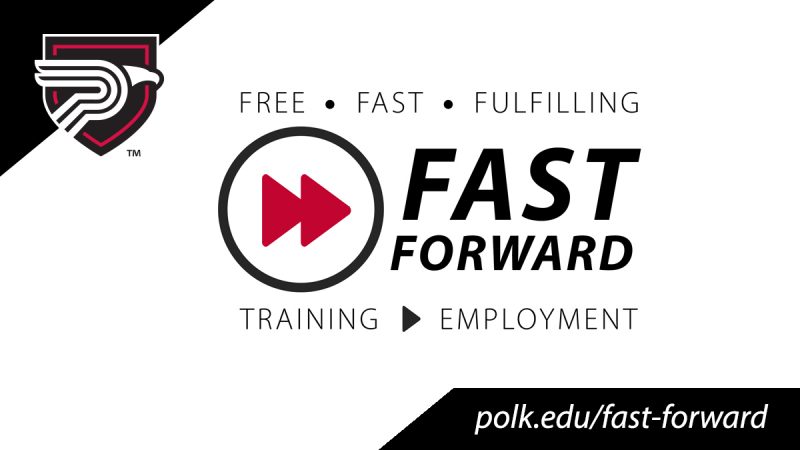 Polk State College is still offering free training in four short-term, non-credit rapid credentialing programs through its Fast Forward initiative which is grant-funded by the Florida Department of Education.
Individuals interested in free Certified Logistics Technician (CLT), Certified Production Technician (CPT), Computer Numeric Control (CNC) Machining, or Manual Machinist training should contact Marta Clinger at MClinger@polk.edu or 863.297.1010 extension 4665.
These programs can be completed in 10 weeks or less and are aligned with in-demand, mid-to-high wage job opportunities in Polk County. Each of the non-credit programs also prepares students to earn industry certifications that articulate to college credit programs at Polk State, creating education and career advancement pathways.
Polk State began to offer full scholarships for a variety of rapid credentialing programs in September 2020 thanks to $600,000 from the Florida Department of Education's Emergency Education Relief Fund.
The remaining funds must be used by August 31, 2021, and the College has selected the CLT, CPT, CNC, and Manual Machinist programs to remain Fast Forward options due to the ability for these programs to be successfully completed in this timeframe.
Scholarships for these programs cover the cost of tuition, books, and fees to achieve certifications.
Detailed information including start date, time to complete, job opportunities, and range of salary for each program is available online at www.polk.edu/fast-forward.