Full scholarships available for accelerated credentialing programs at Polk State College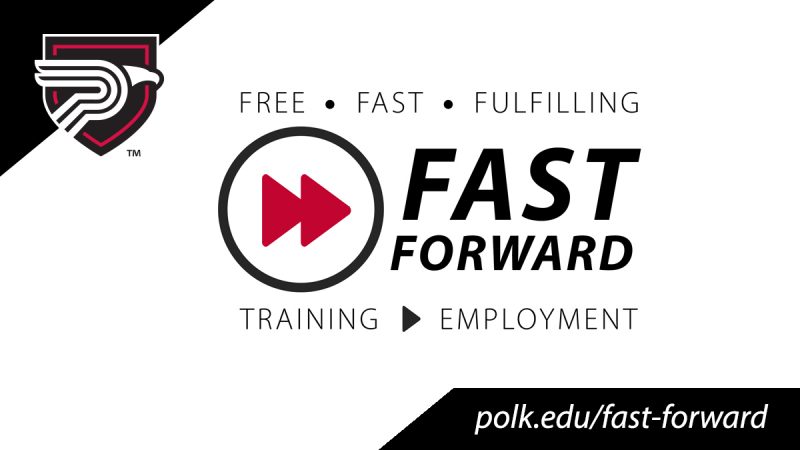 Polk State College is offering full scholarships for 10 programs that can be completed by December or early 2021 to put students on a fast and free track to credentialing and employment.
The Florida Department of Education has allocated approximately $600,000 to Polk State through the Emergency Education Relief Fund to provide this education and at no cost to students. The grant will cover the cost of tuition, books, and fees to achieve certifications.
"This is an opportunity for individuals, including those who are unemployed, underemployed, or furloughed, to Fast Forward their goals of achieving fulfilling education and rewarding employment," Polk State President Angela Garcia Falconetti said.
"As part of Florida's recovery from COVID-19, the Department of Education has allocated funds for rapid credentialing programs at our state colleges, the workforce engines for our communities," Falconetti added. "Polk State continues to serve as the workforce solution for Polk County by providing quality education and training. This initiative enhances this effort of the College."
Scholarships are available on a first-come, first-served basis for the following programs.
Accounting Technology
Entrepreneurship
Digital Media Graphic Design Production
Digital Media Web Production
Digital Media Video Production
Engineering Technology Specialist
Logistic and Transportation Specialist
Certified Production Technician
Certified Logistics Technician
Computer Numeric Control Machining
Detailed information including start date, time to complete, job opportunities, and range of salary for each program is available online at www.polk.edu/fast-forward.
Individuals who are interested in Fast Forward opportunities should contact Jamie Rowan at jrowan@polk.edu or 863.837.5954 or Marta Clinger at mclinger@polk.edu or 863.297.1010.