Commencement Countdown: Graduating Means Keeping Promises, Getting Ahead, Reaching Goals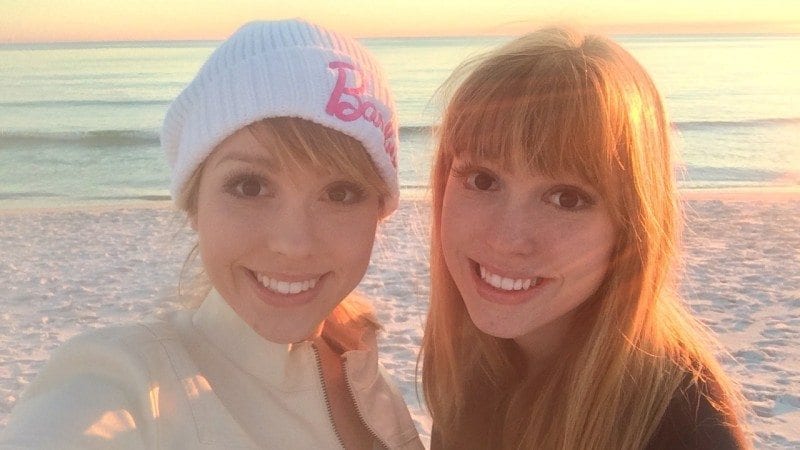 Polk State College will celebrate its 111th commencement ceremony Dec. 11 at 6:30 p.m. at The Lakeland Center. As graduation nears, News@Polk will profile graduates to learn more about the paths they took to the commencement stage, their dreams for the future, and how Polk State has changed them and their lives. To suggest graduates who should be included in these ongoing profiles, please email news@polk.edu.
Sam Bass: "I went to my mother's grave to tell her I'm graduating"
Sam Bass promised his mother that he would graduate from college, and he wasn't about to disappoint her — not even after she died.
"When I found out I was graduating, I went to her grave to tell her the news," said Bass, a resident of Lakeland.
"I know she'd be very proud. She'd say, 'I'm so proud of you, Sam. You've accomplished so much.'"
At 71, Bass is the oldest graduate eligible to participate in this semester's commencement ceremony. He is receiving the Associate in Arts degree.
Bass spent his career working in the phosphate industry. Back in the late 1970s, he attended classes at the University of South Florida, but when his then-wife decided to go to nursing school, he put his own education on hold.
In 2006, after he'd retired and his children were grown, Bass decided to pick up where he left off.
"I wanted to do it while I still had my mother," Bass said. "No one from the family had ever graduated from college."
The day he registered for classes at USF's Tampa campus, he got stuck in an I-4 pileup. Polk State was just a short drive from his house, and a lot more his speed, he figured.
Here, he thrived. Not only has he completed his degree, he's also "become a lot more curious about things." He's currently reading books about physics, Albert Einstein, anthropology, and finance — not for class, just for fun.
While he went to school to fulfill a promise to his mother, Bass also hopes he has set an example for his own two children, ages 34 and 33.
"Education is something you're going to need in the future," Bass said. "Technology has taken over. You have to get a skill that you can market. You have to get the job you need today so you can get the job you want later on."
For now, Bass plans on remaining involved in education — but not as a student. He is training to become a tutor for non-English-speaking tutors so that he can help others reach their own educational goals.
"I wish I had done this all earlier," he said. "I could have done a lot more."
Amy and Elisha Dunfee: "Wherever you move on, starting at Polk gives you a head start"
Twin sisters Amy and Elisha Dunfee are alike in just about every way, from their perfectly accessorized outfits to their dreams of becoming fashion designers.
Another similarity: For both sisters, Polk State was the perfect place to start their higher education.
Growing up, Amy and Elisha were home-schooled. When it came time for high school, however, they wanted to earn college credits, too. So they enrolled at Polk State Lakeland Collegiate High School, graduating last May.
With lots of college credits already earned, they decided to stay at the College for another year to finish up their Associate in Arts degrees, which they will receive at this week's commencement ceremony.
Even after they march across the stage, the Dunfees will stay on at Polk State for another semester, taking arts courses that will count toward their intended transfer institution: The Fashion Institute of Technology in New York.
The sisters have been designing and making their own clothes since they were just little girls, when they learned that additional outfits weren't available for their favorite dolls. A childhood hobby turned into their life's passion.
At Thursday's commencement ceremony, both girls will be wearing dresses under their gowns that they made themselves — and one day, they hope the masses will be wearing their designs, too.
And when the day comes that runway models are sporting their dresses, they said, they'll still remember the part Polk State played in making their dreams come true.
"It's really affordable. We have no huge loans, so that won't be over our heads. We'll be able to take internships — even if they're unpaid — because they will help our careers, instead of worrying about paying off debt," Elisha said.
Added Amy:
"Wherever you move on, starting at Polk gives you a head start."
Jennie Grigalunas: "This is a legacy for my family"
Above her desk, Jennie Grigalunas keeps a list of life goals. One she can check off — decades after she began working toward it — is getting her bachelor's degree.
Grigalunas began attending Polk State in the early 1980s, but soon realized it would be too difficult to attend classes, work, and care for her two young daughters. She packed her books away for more than a decade, returning to Polk in the mid-1990s, but only taking a class or two here and there.
She remembers feeling like she was missing something, like she "wasn't accomplishing enough," she said. So, in 2008, she got serious. She spent long nights and weekends at home poring over homework. Most of her weekends were spent on her deck, with her laptop and her dogs.
In 2010, it all paid off when she received her Associate in Science in Business Administration degree.
But, said the accounting clerk for the City of Lakeland, she wanted more. She continued at Polk to get her Associate in Arts degree, and then, stayed on to get her bachelor's.
"A lot of people, when I would tell them I was going for my bachelor's degree would say, 'Are you crazy? At your age?'" Grigalunas said. "But I also had a lot of people who were motivating me."
Grigalunas, 65, will graduate this Thursday with her Bachelor of Applied Science in Supervision and Management.
"I'm going to be so ecstatic," Grigalunas said of graduation night. "This is a legacy for my family."
Obtaining her bachelor's degree wouldn't have been possible without Polk State, she said, because she couldn't have afforded to attend anywhere else. Moreover, obtaining her degree wouldn't have been possible if she hadn't believed in herself.
Now, she's looking at master's programs.
"I can't wait to graduate, but I'm so used to studying. What am I going to do now?" she said.