Commencement Countdown: Grads Have Found Strong Start, Passion and Their Own Potential at Polk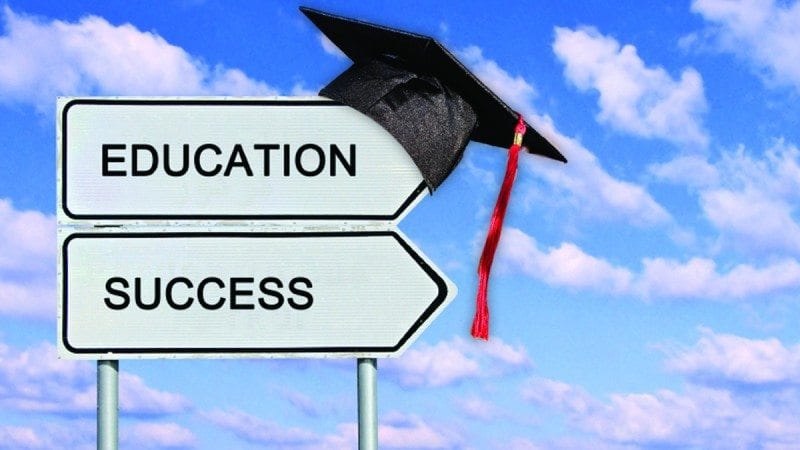 Polk's spring commencement will take place at 6:30 p.m. on May 8 at The Lakeland Center. Prior to the ceremony, news@polk is profiling graduates, telling the stories of how they got to the commencement stage and their plans for the future. To suggest graduates who should be included in these ongoing profiles, please email news@polk.edu.
Stephen Baker: More Prepared for a University
After he graduated from Winter Haven High School in 2012, Stephen Baker was set on going straight to a university to have that "traditional" freshman experience.
"I came to Polk at first because my parents dragged me here," said Baker, who's mother, Valparisa Baker, is the College's director of equity and diversity.
"I didn't want to start here, but now I'm really glad I did."
At Polk, Baker, got to ease into college life.
"I've gotten to learn what college is about, how a college is set up, and how high the expectations are," said Baker. "I got my feet wet."
Plus, he said, he saved a lot of money by getting his Associate in Arts at Polk rather than from a university.
In the fall, he'll move to Orlando to study at the University of Central Florida. He plans on earning a bachelor's degree in human communication and a master's in sports management.
Ultimately, he'd like to be an agent for players in the NBA.
"I've always liked basketball. I feel like I can help athletes manage their money and life," he said.
"A lot of people I grew up with are now playing sports at higher-level colleges and could become pro athletes. I feel I can help them manage their fame and fortune.
While he's excited to finally move on to the university level, Baker said he'll always miss his days at Polk, and one thing in particular:
"I'll miss seeing my mom every day," he said.
Leonarda Gaige: Passion Found
It's safe to say Leonarda Gaige's life has taken her farther — both in physical distance and educational achievement — than she ever could have imagined while growing up in the Dominican Republic.
She and her family were poor, living on less than a dollar a day. Education was considered a luxury. Priority No. 1 was having enough food to eat. Still, that couldn't stop Gaige from dreaming that one day she'd have a career in medicine.
Shortly before she graduated high school, she learned of a scholarship program that would allow her to study in the United States. She applied, even though the thought of leaving her family and country scared her deeply. With the help of teachers, friends and classmates — who knew it might be her one shot out of a life of poverty — she successfully completed the rigorous scholarship selection process.
She moved to Binghamton, N.Y., where she would earn a two-year degree in Quality Control from Broome Community College.
That degree, even though it wasn't related to medicine, allowed her to get a job after graduation as an assistant quality supervisor for a garment company. She moved back to the Dominican Republic and was able to offer financial help to the family and friends who'd helped her win the college scholarship.
A series of twists and turns followed, including a return move to the United States to be closer to her husband's family, and the birth of two daughters.
Her second daughter was born with severe acid reflux disease. Her baby was in so much pain that she refused to eat and eventually was  put on a feeding tube, Gaige said.
"The feeding tube led me to join a support group. There, I was able to relate to many moms about how the doctors didn't understand our struggles, how hard having a sick child is on our own health, marriages, and other children. I felt compassion. I wanted to do something," Gaige said.
Gaige enrolled at Polk State College, and will graduate Thursday with her associate's degree in Nursing. She plans on specializing in critical care, as well as continuing her education.
Her daughter no longer suffers from acid reflux disease and is happy, healthy and thriving. Now, Gaige can't wait to get to work, helping patients and their families facing the same struggles she and her family once did.
"I look forward to the future and often think of the patients I've encountered throughout my nursing student experiences. I noticed that even though they all come in different sizes, shapes, colors and backgrounds, they all have one thing in common: they respond well to kindness, compassion and listening," she said.
"After many years, I have learned that we all have a purpose in life."
Steven Reuter: Realized His Own Potential
Steven Reuter was working in a warehouse when he hurt his back and realized something had to change.
Physically, he couldn't move boxes for a living anymore. Doing anything else, he knew, was going to require a college degree. And earning a college degree was going to be one of the biggest tests of his life.
"All my life, I would go into things with good intentions, but I would give up really easily," said Reuter, 38, a resident of Winter Haven. 
"This time, there wasn't going to be any giving up."
Reuter, now 38, devised a plan. He was interested in computers. The idea of becoming a programmer excited him. Polk State offers an Associate in Science degree in Computer Information Systems Analysis.
If he was going to start a new career, he figured, enrolling at Polk State was his best bet.
From that decision on, everything seemed to fall into place for Reuter.
Just as he was getting ready to start at Polk, he landed an entry-level IT position. Two years later, even as he was still chipping away at his degree, he applied for a job as a senior programmer and analyst. He initially filled out the application just to get the hiring manager's attention, but to his surprise, he did more than that.
"I've been a computer programmer for two years now and I love my job," Reuter said.
"It's changed everything. I didn't ever realize I had any potential. I always worked in lower-wage jobs and I thought that's all I could do. It's like a light bulb went off and I realized I can actually do more."
During his job changes, Reuter and wife April also welcomed a baby girl, Isabella, who is now 3. Reuter said being able to complete nearly all his classes online made the difference between changing his life and being held back by life's day-to-day demands.
"I've realized that I have a talent for programming and this is what I was meant to do," said Reuter, who on Thursday becomes the first in his family to graduate. "I feel really accomplished."