Commencement Countdown: Aspiring Nurse, Counselor See Bright Days Ahead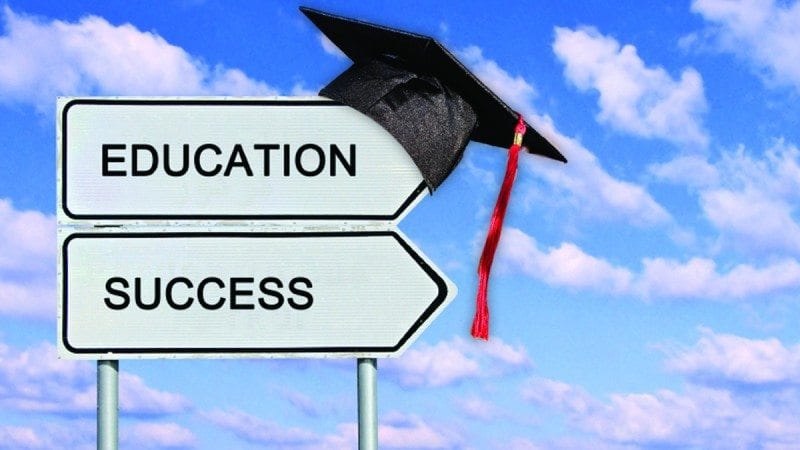 Polk's spring commencement will take place at 6:30 p.m. on May 8 at The Lakeland Center. Prior to the ceremony, news@polk is profiling graduates, telling the stories of how they got to the commencement stage and their plans for the future. To suggest graduates who should be included in these ongoing profiles, please email news@polk.edu.
Rebecca Williams: Nursing Program as Challenging as Boot Camp
If you think U.S. Navy boot camp and Polk State's Nursing Program have nothing in common, you don't know Rebecca Williams.
"Boot camp was the hardest thing I'd ever done physically, and Polk's Nursing Program is the hardest thing I've ever done mentally," said Williams, 31, who will graduate in May with her Associate in Science degree in Nursing.
"Just a few days from graduation, I can't believe I made it. I feel like I've accomplished a lot."
Williams remembers from a very young age being equally interested in forensics and medicine. At one point, she wanted to be a doctor, but a Physics course changed her mind. She ended up earning a bachelor's degree in Criminology from the University of South Florida, and enlisted in the Navy, expecting to segue from military service to law enforcement.
After an injury in boot camp, however, she had to make other plans.
"I had heard about forensics nursing," said Williams. "To me, that sounded like a great way to do something in the medical field, which is what I really wanted, and still use my previous degree."
Forensic nurses specialize in providing care to victims and perpetrators of crimes, like rapes and physical assaults. In addition to caring for their injuries, forensic nurses also collect evidence, consult with legal authorities and are often called on to testify in court.
Polk State emerged as the best place to reach her new goal of becoming a forensic nurse, Williams said.
"It's close to home," said Williams, who lives in Mulberry. "And it has one of the best nursing programs in the state."
Polk State Nursing regularly outperforms other programs around the state and country on the national nursing licensure exam, and enjoys an outstanding reputation in the local healthcare community.
In addition to the Nursing Program, Williams said Polk State also provided individualized help with her veterans' education benefits, which was invaluable.
After two grueling years in a program she describes as "very rigorous," Williams is applying for jobs in local emergency departments, where her training in forensics and nursing is most likely to be useful. She's feeling excited, confident and proud.
"I'm extremely proud to have accomplished this. Polk State really tested my mental strength," she said.
"The Nursing Program has such a good reputation in the area. The outlook on my future with a Polk State Nursing degree, it's really good."
Melissa Hooks: Setting an Example for Her Daughter
Having graduated from high school 14 years ago, and with a steady job as an administrative assistant at the Polk County Courthouse, Melissa Hooks had plenty of reasons not to go to college.
But she had one very good reason to enroll: her daughter.
"I wanted to take better care of us and to set an example," said Hooks, 34, a resident of Bartow.

Hooks graduated from Bartow High School and went to work as an administrative assistant at the Courthouse, spending seven years in the State Attorney's Office, and the last nine years in the Magistrate Court. She got married and had a daughter who is now 8.
All the while, she dreamed of going to college, but lacked the money and time to do it.
"I always enjoyed going to school and learning," she said.
A few years ago, she got divorced and pieced together a new life for herself. She decided then that there had to be room for her education.
"It was difficult at first, getting back into that routine. When I started, I had to take two remedial math courses, which meant facing a subject that had always been difficult for me," she said. "Plus there was just the juggling of schoolwork and raising a child."
More than two years later, just weeks from her graduation with an Associate of Arts degree, Hooks is no longer worried about the day to day of being a non-traditional college student. Instead she's making plans for her future. She plans on staying at Polk to earn a bachelor's degree in Criminal Justice.
"I wanted to be a court mediator, but right now I'm taking a course in juvenile justice," she said. "I might want to be a counselor and work with children."
Hooks' plans also include to one day be the mother of a college graduate.
"I feel so confident and such a sense of pride. It is never too late," she said. "I'm already telling my daughter that she's going to college straight out of high school."