Application Unavailable While Upgrades Being Made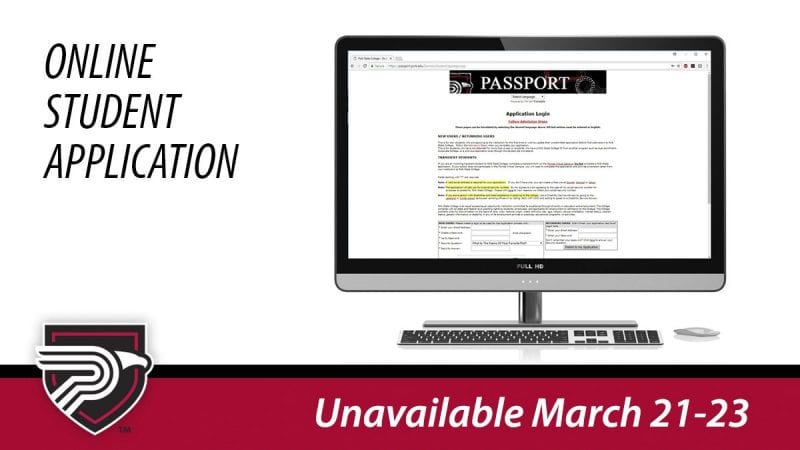 Polk State's online application for prospective students will be unavailable from noon March 21 to noon March 23 as the College transitions to a new software system that will make the admission process more user friendly.
Kathy Bucklew, Director of Student Enrollment Services and Registrar, explained that the new online application will feature an interactive checklist that mirrors the Admission Steps. Users will have the ability to mark off items on the checklist as they complete them to keep prospective students on track as they go through the application and admission process.
"We are upgrading our application based on student input received during numerous focus groups," Bucklew said. "The application will better communicate with prospective students the necessary steps they need to complete to be admitted to Polk State, giving them short and sweet responses along the way to frequently asked questions."
The Admission and Registrar's Office staff will receive training on the new software on March 16, which will result in limited services at those offices on the Winter Haven and Lakeland campuses. Volunteers will staff the offices, answering phone calls and accepting documents, but they may not be able to answer every question, Bucklew said.
Students can email their questions to registrar@polk.edu and can expect a response in one business day. Students can also visit Advising, which will be operating as normal.
The application will be upgraded in time for the upcoming summer and fall enrollment periods, with priority registration for both semesters beginning April 2.