Polk State Lakeland Collegiate Student Wins Gates Millennium Scholarship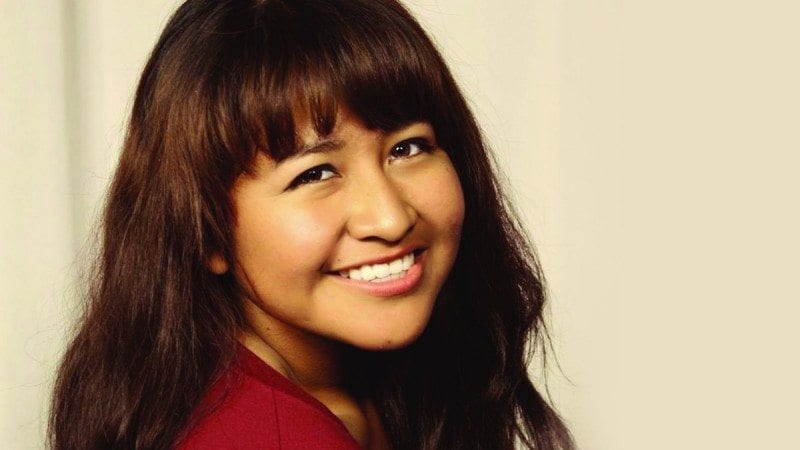 A Polk State Lakeland Collegiate High School senior has received a Gates Millennium Scholarship, ensuring that she will be able to earn a bachelor's degree — and even higher degrees, if she chooses.
"A few months ago, I wasn't even applying to colleges," said Ilda Martinez, 18, a resident of Mulberry. "Now I'm planning on going out of state. I can, so I might as well."
Earlier this month, the Gates Millennium Scholars Program announced its Class of 2014 winners. Martinez was one of 1,000 recipients nationwide, one of 60 in Florida, and one four in Polk County.
The Gates Millennium Scholarship is a flagship program of the UNCF (United Negro College Fund). Founded in 1999 and funded by the Bill & Melinda Gates Foundation, the scholarship benefits outstanding minority students who face financial obstacles in pursuing higher education.
The scholarship pays for recipients to complete a bachelor's degree in any field they choose at any accredited college or university. Additionally, scholars may request additional funding for graduate degrees in selected disciplines.
In addition to funding, the Gates program provides recipients with leadership development opportunities, mentoring, and academic and social support. The program is known for its high graduation rates; more than 87 percent of recipients earn a degree within six years, which is 28 percent higher than the national graduation rates for all students and comparable to the graduation rates for students of high-income families.
Martinez grew up in Central Florida, attending elementary school in Plant City, before moving to Polk County, where she attended Mulberry Middle and Mulberry High School.
She transferred to Polk State Lakeland Collegiate in her junior year to get as much free higher education as possible. Money is tight in her family, and she balances her studies with working at a local daycare.
Next month, she will graduate with her high school diploma and just nine credits shy of her Associate in Arts degree.
Realizing how difficult it was going to continue her education, until recently Martinez hadn't even applied to any colleges.
Now, all her plans have changed.
"I heard the Gates letters were going out, and I sat with my window open for four hours, just waiting for the mailman, because I didn't have any idea when he came to my house," Martinez said.
"When I got the letter, I just cried. I was so relieved."
Martinez will continue on at the University of South Florida, but ultimately aims to attend the University of Chicago. She is interested in studying psychology and sociology. Her career plans are still a bit unclear, but she knows her ultimate goal:
"I want to help the people in my community," she said.
In addition to Polk State Chain of Lakes, the College operates Polk State Lakeland and Polk State Lakeland Gateway to College. All three are public, charter high schools that allow students to simultaneously fulfill the requirements for their high school diplomas and associate's degrees.