Three Generations of Same Family Studying at Polk State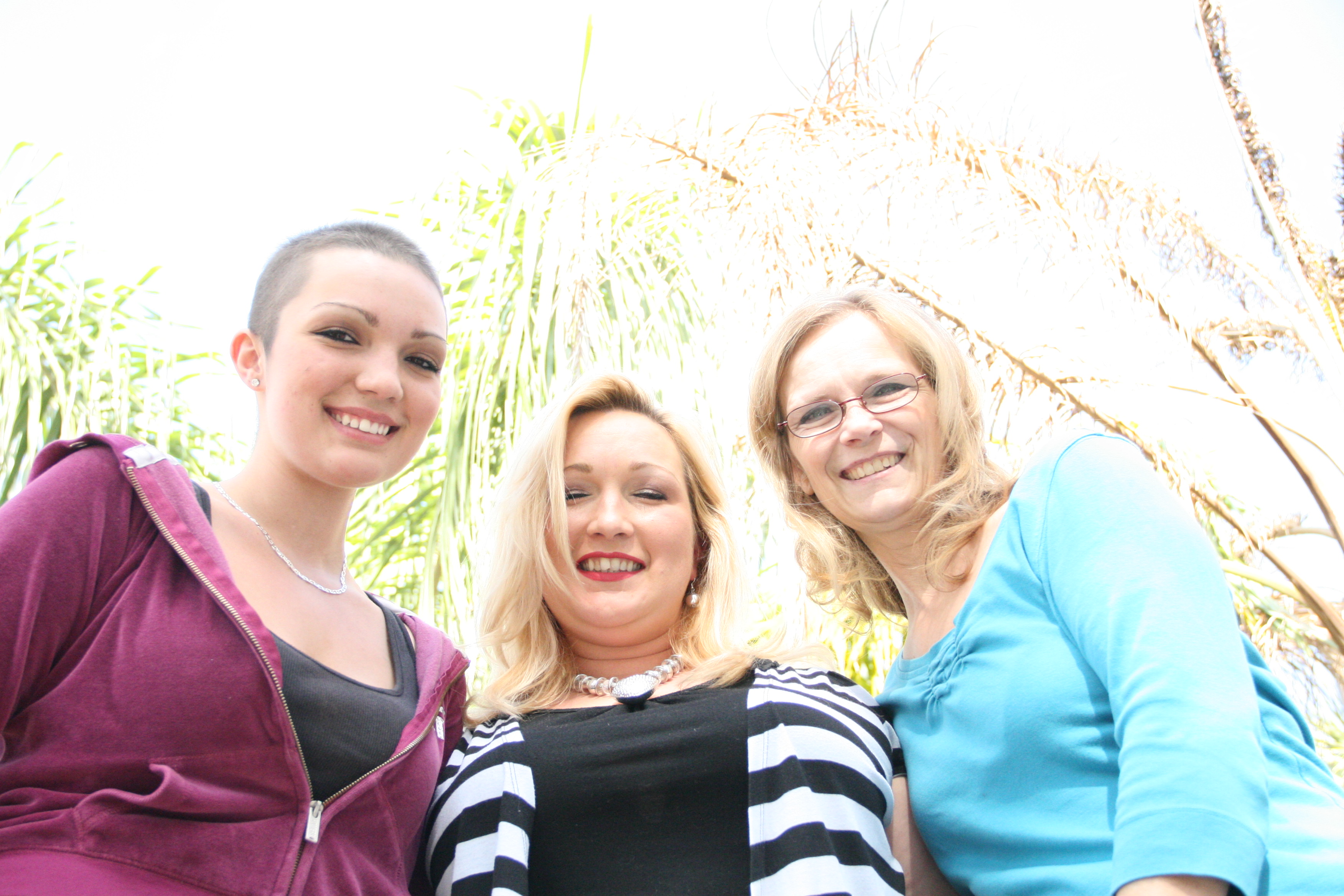 With nearly 50 years of history, it is no surprise that Polk State is a family tradition in many households.
Far less common, however, is the situation of three current students.
This grandmother, mother, and granddaughter represent three generations of the same family — and all three are currently studying at Polk State to eventually become Registered Nurses.
The three have each taken their own winding paths to end up at Polk State. There were children to raise, careers to pursue, and cancer to beat.
Coincidentally, those factors and others subsided earlier this year, allowing all three to enroll in classes.
"Our family is proof that there is nothing you cannot do if you really want it. Nothing can stop you from accomplishing your dreams. You may be delayed, but if you stay focused, you can go all the way," said the oldest of the three generations, Debra Richards, 52.
Richards, a mother of five and grandmother of 12, has worked as a medical assistant for 20 years and is also a certified nursing assistant.
She had long been interested in returning to school to study nursing, but her family and her career came first. The years flew by and her plans remained on hold.
"Now, with my children grown, I find myself in the unusual situation of having a lot of open time," said Richards, a Lakeland resident who works for the Florida Department of Health.
"For a long time, I always had to do for other people instead of for myself. I felt now was the best time to go back to school to accomplish my lifetime desire of being a nurse."
Richards said her return to the classroom has been a bit strange — her classmates are all much younger — and College Algebra is proving to be a challenge. Regardless, she knows the end result will be well worth it.
"Being an RN means I'll get to provide a different type of patient care. When you're an RN, you work 12-hour shifts and see fewer patients. You get a lot more quality time with your patients," she said.
After she finishes her general education requirements, Richards hopes to begin Polk State's Nursing Program in Fall 2013, and begin working as an RN in 2015.
Next in this generational line is Jennelle Gustin, Richards' daughter.
Gustin has worked as a licensed practical nurse for 14 years. Like her mother, she'd always wanted to return to school, but that's not an easy thing to do when you're bringing home a good paycheck and raising children.
"I've been doing all right and doing what I want to do," said Gustin.
Gustin currently works for a sub-acute nursing home, helping patients recover after surgeries. She works long shifts, but only weekends, a schedule that allows her the flexibility to also attend classes.
"I planned on doing this when my son started kindergarten," said Gustin, 35, a Lakeland resident. "Now he's in high school."
The youngest of the three generations is Alyssa Gustin, 18, the oldest of Jennelle Gustin's two children.
Gustin graduated with honors from Harrison School of the Arts in 2011 and always knew she would immediately go to college.
Then one day, while on break from her job at a restaurant, she felt a bump on her neck.
It hurt. It didn't go away. Other bumps started forming.
"It just got bigger, and I got a fever and a rash all over my chest and arms," she said.
Her physician soon confirmed that she had Large B Cell Lymphoma, an aggressive form of cancer that attacks the immune system.
The diagnosis, of course, rocked the family and put a huge hold on the family members' plans to attend college.
Alyssa worried about dying, about losing her hair, but from the start refused to let her disease be anything more than a delay in her plans.
"She had cancer. Cancer didn't have her," Jennelle Gustin said.
Alyssa shaved her head right after she started chemotherapy, choosing to decide on her own terms when she would lose her hair. Between rounds of chemo, when she felt the strongest, she filled out paperwork to apply to Polk State and researched the nursing program.
"I was at the hospital when I was registering for classes," she said. "I knew I was going to get better and I was going to go to school."
On Dec. 30, 2011, her doctors told her she was in remission, though she has another biopsy pending.
She started classes at Polk State a few days later.
She plans on eventually becoming a nurse anesthetist. Her education will help her relieve the physical pain of her patients, and her experience with cancer will help her to comfort them emotionally, too.
"A lot of my nurses had either survived cancer or they had a brother or a sister or another family member with cancer. They could relate to everything I was going through and that helped a lot," she said.
With so many challenges overcome — and so many ahead as they progress in school — the family members say they will lean on each other and keep focused on the ultimate goal of graduation.
"We can't wait for graduation day," Alyssa Gustin said.
Nursing is one of several Health Sciences programs offered at Polk State College. The Nursing Program offers associate and bachelor degrees. The program serves approximately 400 students in any given term, and 60 percent of the county's Registered Nurses are Polk State graduates.