Respiratory Care
RESPIRATORY CARE PROGRAM RECEIVES THE DISTINGUISHED RRT CREDENTIALING SUCCESS AWARD FOR THE SIXTH CONSECUTIVE YEAR

We hope this website provides you with answers to your questions about the Respiratory Care Program at the Lakeland campus.
RESPIRATORY CARE PROGRAM ASSOCIATE IN SCIENCE DEGREE
PROGRAM #AS-25585
Outcome data from the 2019 CoARC Annual Report of Current Status is posted on the CoARC website.  The following link is a map of the Accredited Respiratory Care programs. To locate Polk State College Respiratory Program, scroll the map to central Florida and click on the school.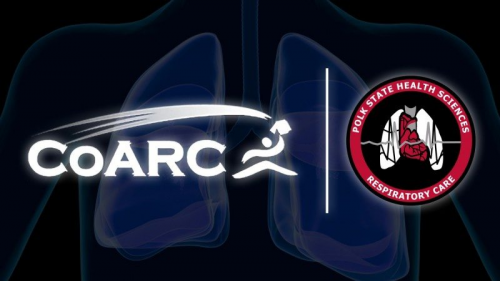 Polk State College Respiratory Care Program receives national recognition