Admission Information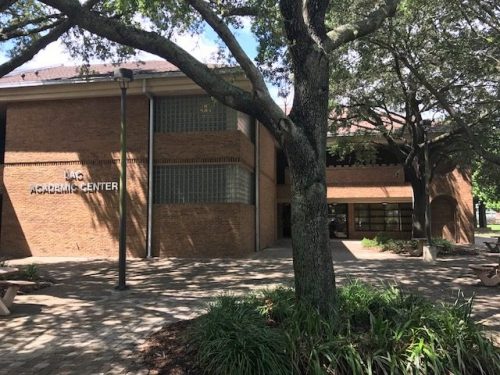 How to Apply
You must be a high school junior or senior with an un-weighted GPA of 3.0 or higher to qualify for Lakeland Collegiate's Information Systems, Allied Health, or Criminal Justice program, or a 3.0 un-weighted GPA for the AA (Associate of Arts) degree program. You must have a minimum of 11 high school credits at the end of your tenth grade year and be on track for earning a standard Florida high school diploma.
Students may apply in the spring of their Sophomore or Junior year of high school.  Public information meetings will be held in the month of February each year on the Lakeland campus of Polk State College to provide detailed information about the school and the application process.  All potential applicants are strongly encouraged to attend one of these information sessions.
Applicant must have PERT scores to enroll in Lakeland Collegiate High School. To take the PERT placement test and obtain a Polk State student ID, an admission ticket is required. It must be obtained by completing an admission application online https://polkstatecollege.formstack.com/forms/application
The PERT Test is an un-timed assessment taken on a computer. Applicants must know their Social Security number and have a photo ID. Applicants must bring photo ID to the test location.Click here for: Testing locations
The test may be taken Monday – Saturday during the posted testing hours at the TLCC on any campus. However, a "PERT Testing Ticket" and a photo ID is required and must be obtained at the Lakeland Collegiate main office during regular business hours 7:00 AM – 3:30 PM.   All testing supplies are furnished. Calculators are NOT permitted.
It is the applicant's responsibility to complete the online application and upload all required test scores and documents.
Recruit nights will be held on January 30th, February 7th and February 15th, 2018 @ 6:30 p.m. in the LTB Auditorium
The lottery application deadline is March 2, 2018 at 4:00 PM.  The application will be available on the webpage beginning January 30, 2018 after the meeting.