Admission Information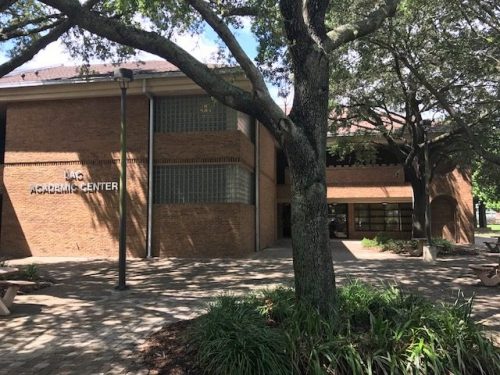 How to Apply for the 2021-2022 School Year
You must be a high school junior or senior with an un-weighted GPA of 3.0 or higher to qualify for Lakeland Collegiate's Information Systems or Criminal Justice program, or a 3.0 unweighted GPA for the AA (Associate of Arts) degree program. You must have a minimum of 11 high school credits at the end of your tenth-grade year and be on track for earning a standard Florida high school diploma.
Students may apply in the spring of their Sophomore or Junior year of high school. If you have not yet completed an application to Polk State College, you may do so at https://passport.polk.edu/Genesis/student/applogon.jsp. You will need PERT scores to apply to Polk State Lakeland Collegiate High School. Students who wish to take the PERT placement test online will need a computer with internet access, as well as a webcam and microphone, and a quiet place to test independently. Calculators and other resources are not permitted.
Upon receipt of the email for online PERT Testing, eligible students will be registered for the appropriate sections of the test and will receive an email from PERT@Polk.edu with all the instructions and information needed to complete the test. Please allow 5 business days from the date of the request for processing.
It is the applicant's responsibility to complete the Polk State online application and Collegiate High School online application and upload all required test scores and documents. You will receive a confirmation message once you have submitted both applications successfully.
PERT Resources to prepare for the PERT Test – Mometrix free online tutorials & Free Pert Practice Tests online
Online information sessions were held on Thursday, February 4, 2021, and Tuesday, February 16, 2021, at 6:00 p.m.