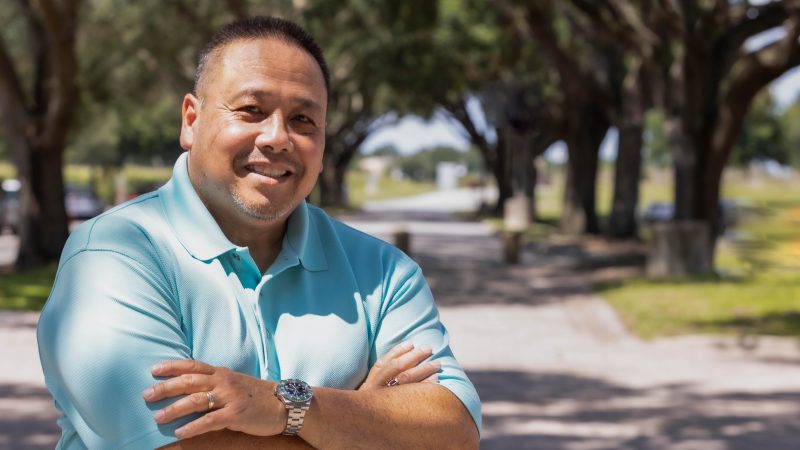 Phone: 863.298.6812
Internal Extension: 5028
Email: tdesouza@polk.edu
Office: LLC-2230B, Lakeland
Station: 61

Dr. De Souza was previously with Polk County Public Schools and the Center for Guided Montessori Studies. He was formerly the Teacher Resource Specialist for the ESL program at the School Board of Polk County and served as the head ESL teacher certification administrator. As a board member with the College of Education's Advisory Council at the University of South Florida, he assisted key district personnel from the school boards of Polk, Hardee, and Highlands counties with differentiated educational initiatives. Dr. De Souza was a council member on the Polk Vision Consortium for Post-Secondary Institutions and represented Southeastern University on that council when he was the Registrar at SEU.
He is originally from Hong Kong with over two decades of teaching and learning experience in higher education in Southeast Asia and the United States. Dr. De Souza holds a Bachelor of Arts in Elementary Education from Southeastern University, a Master of Business Administration in Management Information Systems from the University of Phoenix in Tampa, and a doctorate in Education from Northcentral University with a specialization in ESOL/TESOL. Dr. De Souza has been a college professor since 2002 and continues to teach undergraduate and graduate-level courses in Education, Business Administration, and Management Information Systems. His research interests includes Applied Linguistics, Second Language Acquisition, and IT Management methods tied to the automation and support systems for decision making in a diverse cultural population.