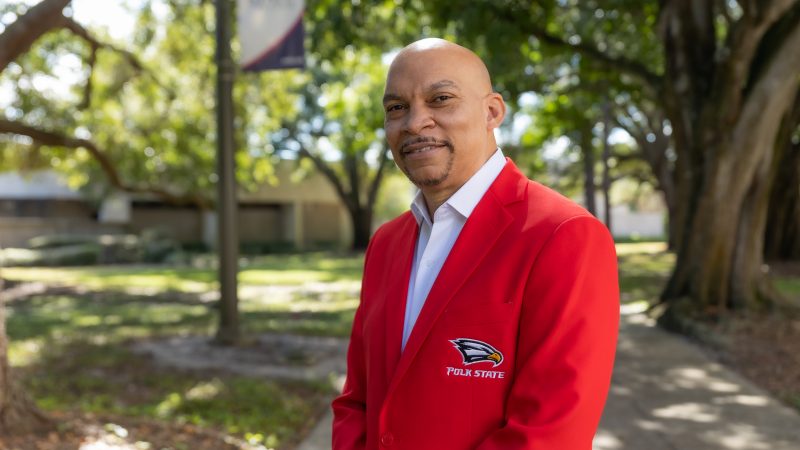 Phone: 863.298.6828
Internal Extension: 5343
Email: rwebb@polk.edu
Office: WAD-222, Winter Haven
Station: 6

After nearly 25 years of service to Polk State College, Reggie Webb was named vice president of student services in early 2014.
Webb, a Lakeland native, was the first of his family's eight children to go to college. He earned a bachelor's degree in Accounting from Bethune-Cookman University, and later earned a Master of Business Administration from Nova Southeastern University.
After a brief stint in the banking industry, he came to work at Polk in 1990 as an academic advisor. The interaction with students, and the ability to make a daily impact on their lives, immediately hooked Webb on higher education.
In the years that followed, he became an admission specialist, director of enrollment management and dean of student services at Polk State Lakeland.
Now as vice president of student services, he oversees the numerous components of Student Services, from advising and admissions, to financial aid and student activities.
Webb is proud to continue to serve Polk, a place that has come to feel like a second home.
"I love Polk State College, and at the core of everything I do every day is helping its students succeed," he said. "Student success is the goal of everything I do, and it's also the greatest reward anyone in higher education could ever receive."