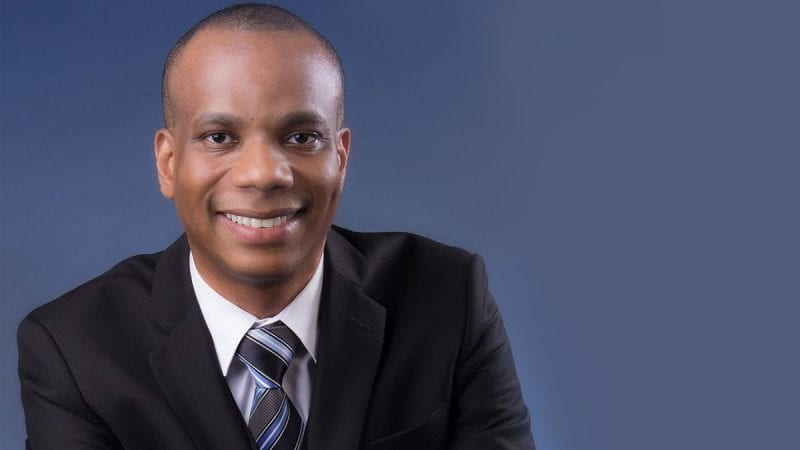 Phone: 863.669.2839
Internal Extension: 6444
Email: gjohnson@polk.edu
Office: LTB-1305 A, Lakeland
Station: 73

A native of Montego Bay, Jamaica, Gregory K. Johnson received Associate in Arts and Bachelor of Arts degrees from Saint Louis Christian College in Missouri. He went on to earn a master's degree in Education with a specialization in Instructional Technology from Southern Illinois University. Afterward, he came to Florida to earn a Ph.D. in Education with a concentration in Instructional Technology from the University of Central Florida.
His previous work experience includes serving for six years as a minister in St. Louis, and as an instructor at a St. Louis high school. He also worked as an information technology administrator and an instructional designer before joining Polk State in 2009 as an instructional technologist. Within two years, he became coordinator of the Digital Media Technology program, and shortly thereafter became a member of the College's full-time faculty.
He has been instrumental in redesigning the Digital Media Technology program to better suit the needs of area employers. The redesign included new degree and certificate options, new photography and video production studios, and a revised set of core courses.
Dr. Johnson received the Distinguished New Faculty award at the 24th International Conference on College Teaching and Learning in April 2013. Between 2007 and 2009, he received the Dean's Fellowship as a graduate student at UCF, which came with tuition waivers and an annual $7,500 award. In 2006, he received the prestigious Provost Fellowship with full tuition waiver and a $10,000 award.
Dr. Johnson served as historian for the National Holmes Scholars Council between 2007 and 2009, and was a Holmes Scholar during graduate studies at UCF. He also graduated summa cum laude and as valedictorian from St. Louis Christian, and also received numerous awards for academic excellence.
At Polk State, he serves on the Institutional Technology Committee. He is also a member in the National Association of Holmes Scholars Alumni, Sigma Lambda Chi Chi, SIUE Alumni Association, and UCF Alumni Association.
He has published numerous papers in peer-reviewed journals and has made several presentations at conferences and professional gatherings. His research interests are in split attention effect, divided attention, the influence of technology on teaching and learning, and digital media trends.
In his spare time, Dr. Johnson reads digital media textbooks and experiments with new recipes for authentic Jamaican cuisine.