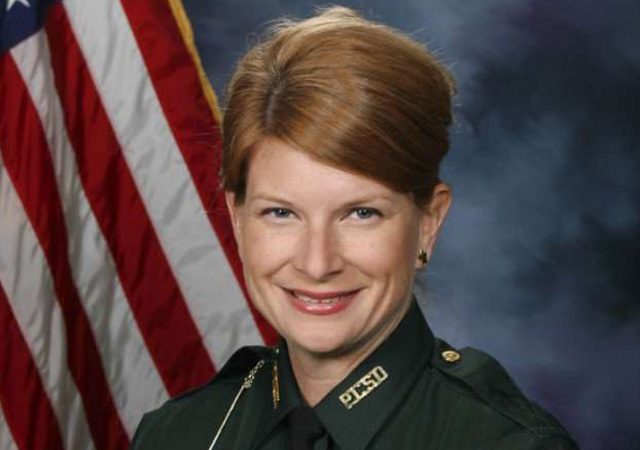 Phone: 863.837.5953
Internal Extension: 5275
Email: cshea@polk.edu
Office: CPS-214, Center for Public Safety
Station: 450

A native of Polk County, Christen Shea started her career in criminal justice in 1994, working as a part-time file clerk for the Polk County Sheriff's Office while finishing high school.
In 1996, she completed training at Polk State College to become a law enforcement officer. During her 19-year career with the Polk County Sheriff's Office, she held many different positions, including patrol deputy, street training instructor, detective, and detective training instructor, as well as working in the Community Policing Unit.
In 2003, she was promoted to the rank of sergeant. While working full time, she received her baccalaureate in Criminology in 2001 from Saint Leo University and her master's degree in Public Administration in 2003 from Troy State University. She also has 18 graduate hours in Criminal Justice Administration from Saint Leo University and her Certified Public Manager certification from Florida State University. She came to Polk State College in 2008 as the program director of the Criminal Justice Technology Associate in Science program. She is also program director of Polk State's Bachelor of Science degree in Criminal Justice, which launched in 2012.
Shea has received numerous awards, including the Purple Heart medal and Meritorious Service medals from the Polk County Sheriff's Office.