Voices of the People Continues with Schubert, Hendrix in The Occasion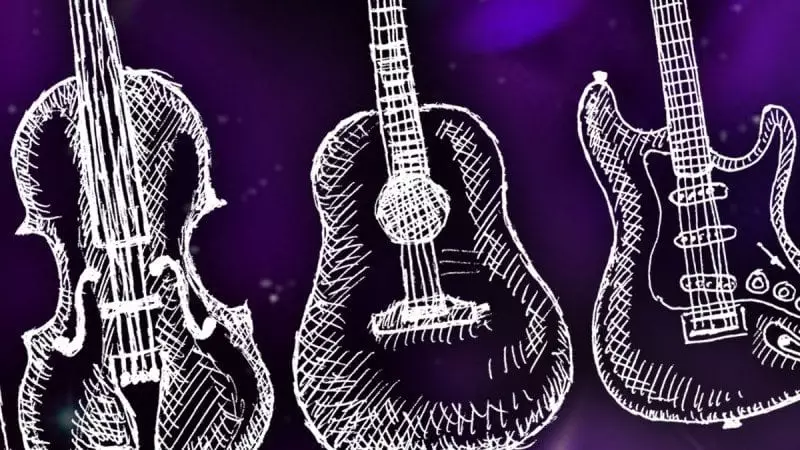 Polk State College's Voices of the People, an innovative performing arts series that blends classical music and philosophical readings, continues its second season with a mix of Schubert, Hendrix, and Scottish Enlightenment.
The Occasion will take place at 7 p.m. on March 15 at the Polk State Winter Haven Fine Arts Theater, 999 Ave. H N.E. Tickets are $5 and benefit the Polk State Philosophy Club. All students are free with school ID. Tickets may be purchased at the box office prior to the event.
During The Occasion, attendees will hear the music of Franz Schubert, Jimi Hendrix, and others — for an unexpected night of audible enjoyment, said Derek Menchan, Philosophy Club adviser and Voices of the People organizer.
"It's really a credit to the quality of musicians who we have involved with Voices of the People," Menchan said. "Not every musician who is classically trained can also play music from the popular arena.
"Each of the pieces that will be played that night will stand beautifully on its own. For some who aren't well acquainted with classical music, they may be interested in hearing 'Purple Haze' performed on the cello. Regardless of what you know about classical music, though, Schubert's Quintet in C is a gargantuan piece that should not be missed."
The Occasion will feature Menchan, an accomplished cellist who regularly showcases his talents during the Voices concerts, as well as Damon Coleman, a cellist with the Toledo Symphony; Carl St. Jacques, a violist who has been heard in more than 20 countries; Francisco Salazar Vara, a violinist who trained at The Juilliard School and has performed throughout Europe and North and South America; and Edith Yokley, a violinist with the Chicago Sinfonietta.
The music will be complemented by readings of Scottish Enlightenment thinker David Hume, who died in 1776 but remains an influential philosopher known for his skeptical take on a wide variety of topics. As in previous Voices concerts, Polk State students will deliver the readings in between musical portions of the evening.
Menchan said the evening has been dubbed The Occasion to recognize that the event is also a convening of performers who are good friends. The name is also fitting given that the event will bring together such diverse figures as Schubert, Hendrix and Hume.
"We are celebrating the true meaning of friendship, unity and solidarity," he said.
Prior to the concert, the performers will give a special engagement from 3 to 5 p.m. on March 13 at Polk State Lakeland, LAC 1192. There they will rehearse and discuss Schubert's Quintet in C. That event is free and open to the public.
While the March 15 concert is the last large-scale event of the 2013-14 season, a Thank-You Gala is planned for 6:30 to 8:30 p.m. on April 3 at Polk State Lakeland's Lakeland Technology Building (LTB). The wrap-up event is intended as a reception for those who have enjoyed Voices of the People performances throughout the season. It will feature live jazz and refreshments.
There is also a solo recital planned for late June that will feature St. Jacques.
Voices of the People, a joint effort by the Philosophy Club and SALO (Student Activities and Leadership Office), began in 2012. Since then it has staged numerous performances across Polk County.
Polk State's SALO offers students the opportunity to participate in more than 50 clubs and organizations, as well as Student Government, activities, events, intramural sports and college-wide committees.