Updated Scope of Practice helps Polk State OTA students know range of possibility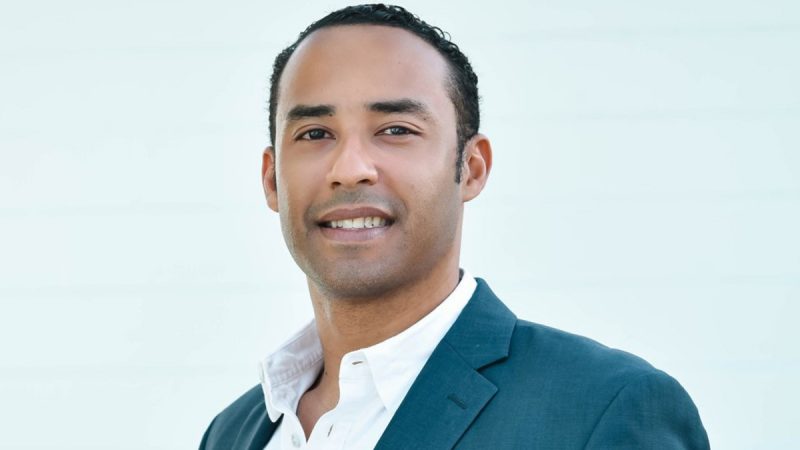 For the first time in more than 20 years, Florida's Occupational Therapy Scope of Practice has been updated, which gives those in the field and Polk State College students pursuing those careers a clearer outline of what constitutes occupational therapy.
Carlos Martoral has been an adjunct professor at Polk State since 2018 and has more than 20 years of experience in the field. The updated Scope of Practice was ratified this April by the Florida Legislature through advocacy efforts of the Florida Occupational Therapy Association, for which Martoral serves as a Government Affairs Co-Chair. The organization worked closely with the American Occupational Therapy Association – the national organization for those in the field.
"One of the major adjustments was clarifying the definition of occupational therapy and what it means to be an occupational therapist," Martoral said. "Because the scope had been written so broadly, there were always questions about whether OTs could do this or that. For some practices, it wasn't clearly defined whether certain things fit within their scope."
For years, occupational therapists were essentially limited to rehabilitation and early interventions. The updates clearly state that occupational therapists can help those with addiction, mental health disorders, and chronic conditions such as diabetes, arthritis, or heart disease.
"What's important is that students now understand all the possibilities," Martoral said. "This really broadens the horizon. One update is prevention. Another big addition involves mental health. OTs will now be a primary source for helping with this impairment."
Annette Bullard, Polk State's Director for the Occupational Therapy Assistant (OTA) Program, noted that an OTA student recently participated in a program called "Sensory Corner" that helped teach children to manage their emotions in a healthy way. A small group of students, she said, recently worked with seniors in assisted living facilities to help them return to social events after being isolated during the COVID-19 pandemic.
"Due to the hard work of the Florida Occupational Therapy Associations Governmental Affairs team, including Dr. Martoral, Occupational Therapy's Scope of Practice is now clearly defined, outlining OT's unique value," Bullard said. "This update now allows OT practitioners to provide their true wide array of skills and be reimbursed for those services. OT practitioners are uniquely qualified to work with people across the life span on physical and mental skills to participate in their 'occupations.'"
Currently, Polk State has 21 OTA students. The highly sought program's application period opens on Sept. 1 with a limited number of spaces available. Polk State OTA students passed their licensure exam at a 100% clip in 2021. Martoral noted that OTA jobs also offer fringe benefits such as weekends off, flexible daytime hours, and the ability to easily relocate.
"A lot of students who go into OT have experienced it somehow – whether it's personally or a family member," Martoral said. "That's usually what inspires them to go into these fields. In those cases, the outcomes are usually good: people get better, people go home, kids are able to play, (etc.)."
In addition to his time as an adjunct professor at Polk State and in the field as an occupational therapist, Martoral is an attorney with more than 10 years of legal experience in estate, corporate, and healthcare planning.
"Having Dr. Martoral as part of our OTA faculty team is invaluable," Bullard added. "His doctoral degrees in occupational therapy and in law make him a subject matter expert and provide our OTA students with educational experiences that other OT students do not have access to. Dr. Martoral is also generous enough to serve on the OTA Advisory Committee, where his time and talents are irreplaceable."
According to the U.S. Bureau of Labor Statistics, the need for OTAs and aides is predicted to grow 34% by 2030 – much faster than the average growth of other careers – with a median annual salary of nearly $61,000. Martoral cited U.S. Census Bureau data that concluded that by 2030, there will be more people in the U.S. who are 65 and older than 18 and under for the first time. With 90% of that population experiencing chronic conditions, occupational therapists will play a vital role in helping them make lifestyle and other changes to live in their homes for longer.
"That's a great thing for occupational therapists," Martoral said. "More adults will be able to do the things they love for longer. There are a lot of big changes coming."