Three BSN Students Have Letters to the Editor Published in The Ledger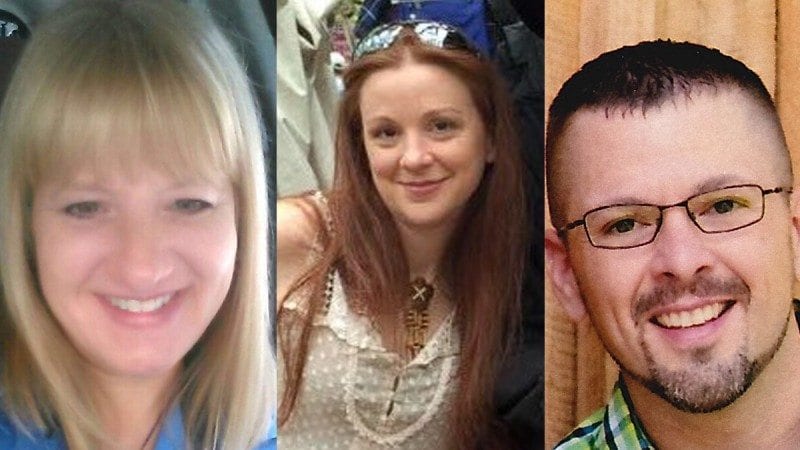 Three Polk State Nursing students recently exceeded class requirements by having their letters to the editor published in The Ledger.
This fall, the students all took Professional Role Transformation, the initial course in the Bachelor of Science in Nursing program. Nursing Professor Mimi Jenko has students in the class compose letters to the newspaper. The exercise, she said, requires that students investigate a health issue or risk, synthesize what they learn, and present the information in everyday language that the general public can easily understand — all skills that are essential to nursing practice.
Submitting the letters to The Ledger is not required for the class, nor is having the letters published.
"The RN-BSN program builds on the skills, knowledge, and attitudes learned in the associate program. Yet, the transition to a baccalaureate level of nursing practice involves an expanded skill set, as students grow in five key areas: professional identity/communication, leadership, evidence-based practice, nursing across the lifespan, and population health. The BSN prepares our amazing students to assume expanded roles, from the bedside to the boardroom."
Olivia Caudill's letter warned smokers of their increased risk for respiratory illnesses such as pneumonia.
"Smokers are especially susceptible to pneumonia-type infections, as smoking damages the little hairs (cilia) designed to clear harmful bacteria from the airways," Caudill wrote in her letter published Oct. 12. "This physical change contributes to the fact that cigarette smokers are four times more likely than nonsmokers to contract a pneumococcus infection."
Caudill urged smokers to "pick up the habit of vaccinating, if you can't drop the habit of smoking." According to Caudill's letter, the most recent pneumococcal vaccine, Pneumovax 23, protects against 23 strains the pneumonia-causing germ pneumococcus.
Another Polk State Nursing student, meanwhile, wrote The Ledger to encourage readers to protect their kidneys.
From Shaun Fleniken's letter published Oct. 13:
"According to the Centers for Disease Control and Prevention, an estimated 20 million U.S. adults aged 20 or older have chronic kidney disease — or more than 10 percent of the U.S. population."
The leading causes of kidney disease include diabetes and hypertension (high blood pressure). Fleniken advised readers to have their blood and urine checked for kidney disease and to manage kidney-harming conditions.
He added:
"Additional tips for keeping your kidneys healthy include (a) keeping cholesterol levels in target range; (b) cutting back on salt intake; (c) choosing heart-healthy foods; maintaining a healthy weight; and (d) if you smoke, take steps to quit."
For Michelle Smith, it was the topic of metabolic syndrome that inspired her to write to the newspaper. According to Smith's letter published Oct. 17, metabolic syndrome is caused by a combination of health factors, including excess belly fat, high blood pressure and sugar, and unhealthy cholesterol levels.
Metabolic syndrome results in increased risk for developing cardiovascular disease and Type 2 diabetes.
Smith advised readers:
"To best lower your risks, observe proper food portions, know your BMI (body mass index), eat a healthy diet, exercise for at least 30 minutes five times a week, limit alcoholic drinks to no more than two a day and, if you smoke, stop."
Caudill, Fleniken and Smith are all Lakeland residents and registered nurses at Lakeland Regional Health Medical Center.
All three letters received positive feedback from readers, including this comment in response to Fleniken's letter: "Very good advice and thank you Nurse(RN) Fleniken!"
And this in response to Smith's letter: "Thanks for the solid medical advice."
The students agreed that the assignment was more than a matter of writing a single letter. It required them to think about their roles as nurses and how they can do more than just treat the patients right in front of them.
"Associate's degree nurses are prepared to be registered nurses, but by taking this class, I came to see that nursing is a lot more than just taking care of the people where you work. Nurses need to get involved in the community and educate people. I definitely want to pursue nursing leadership and be part of that," Fleniken said.
Polk State's Nursing Program is one of several Health Sciences programs offered by the College. The Nursing Program offers Associate in Science and Bachelor of Science degrees. Other Polk State Health Sciences programs include Cardiovascular Technology, Diagnostic Medical Sonography, Emergency Medical Services, Occupational Therapy Assistant, Physical Therapist Assistant, Radiography and Respiratory Care. Students in these programs regularly outperform their peers in the state and nation on required licensure exams.