There's still time to enroll for the spring semester at Polk State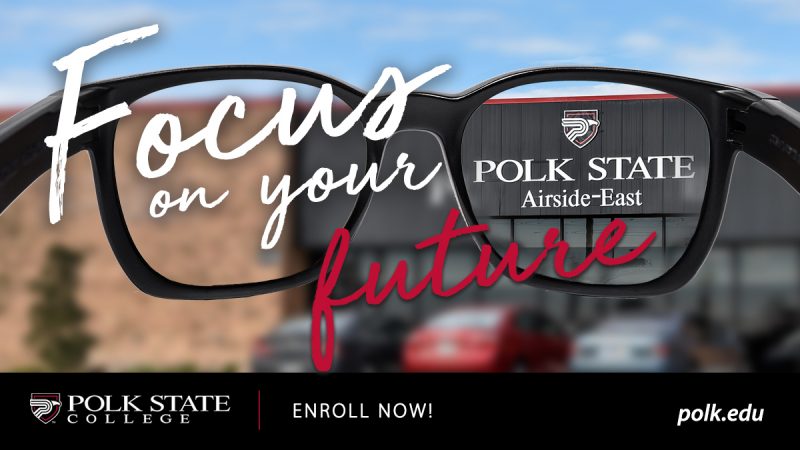 Twelve-week classes start today at Polk State College and there is still time to enroll for the Spring 2021 Semester's eight-week Fastrack 2 session. Eight-week classes will start on March 8.
Current students can register for classes in Passport. Prospective students can submit a free online application to the College.
Polk State remains in Phase II of its Return to Campus Plan, with most classes taking place in hybrid and online formats. Services including advising, registration, and financial aid are available remotely and in-person by visiting the Lakeland Technology Building (LTB) or Winter Haven Administration Building (WAD).
Polk State has compiled a list of resources for learning in online and hybrid environments and encourages students to access services remotely.
Assistance with admission, advising, and registration is available by emailing registrar@polk.edu, calling 863.297.1000, or using the webchat in the bottom right corner of the polk.edu/admission-aid page.
Assistance with financial aid is available by emailing financialaid@polk.edu, calling 863.297.1004, or viewing the online FAFSA tutorial at polk.edu/admission-aid/financial-aid.
Assistance with technology needs for students to access their classes is available through the Academic Support Line at 863.669.2833.
Additional information about accessing resources including bookstores, libraries, tutoring, and more is available on the College's COVID-19 page.
Students, employees, and visitors continue to follow Centers for Disease Control and Prevention (CDC) and Return to Campus Plan guidelines closely, including wearing cloth face coverings and practicing social distancing when on campus.
Students should only come to campus if necessary and should monitor their health daily. Individuals who are ill or experiencing any COVID-19 symptoms should stay home, contact a healthcare provider, contact their instructors and supervisors, and complete the College's COVID-19 self-reporting tool.
Students should continue to monitor www.polk.edu, the COVID-19 page, their Polk State emails and accounts, as well as the College's social media for important updates and additional resources.