Polk State offers more hybrid classes for Spring 2021 Semester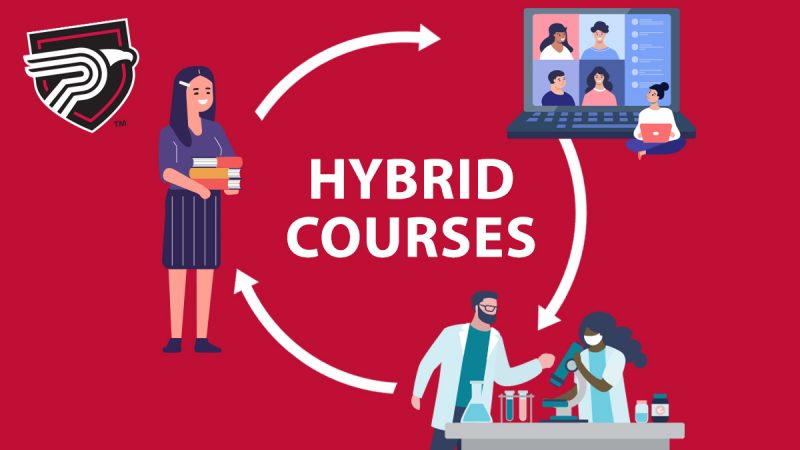 For the Spring 2021 Semester, Polk State College is offering more hybrid class options that will allow for increased in-person learning opportunities.
Available hybrid classes can be viewed in Passport when students select "HYBRID" under "Alternative Instructional Methods." In Passport, it is also important that students read the course descriptions that explain class formats and expectations before registering for courses.
Online courses are also available in a variety of formats to fit students' schedules, including classes that have regularly scheduled meetings and others that allow students to complete coursework at their own pace. Additional information is available about classes in their syllabi.
Spring 2021 classes will start on January 6.
Currently enrolled students may register for classes through their Passport accounts. Dual enrollment students should work with their high school advisors and email deregistration@polk.edu for additional assistance.
Prospective students must submit a free online application to Polk State at www.polk.edu. More information about applying, orientation, and registering for classes is also available online at www.polk.edu/admission-aid/admissionsteps.
Students should note that Polk State remains in Phase II of its Return to Campus Plan, with services including advising and financial aid available on campus and most operations occurring remotely.
The College encourages students to access services remotely by emailing registrar@polk.edu, calling 863.297.1000, or using the webchat feature in the bottom right corner of www.polk.edu/admission-aid/admissionsteps for assistance with applying, advising, and registering for classes. Students may email financialaid@polk.edu, call 863.297.1004, or use the webchat feature to receive help with financial aid.
Assistance also is available in the Lakeland Technology Building (LTB) and Winter Haven Administration (WAD) Building, Students and visitors are required to wear cloth face coverings and practice social distancing while on campus.
Students should also note that the College will be closed for winter break from 5 p.m. Tuesday, December 15, through Sunday, January 3. Services can be accessed over winter break by emailing registrar@polk.edu.