College Alliance for Advanced Manufacturing Welcomes Hillsborough Community College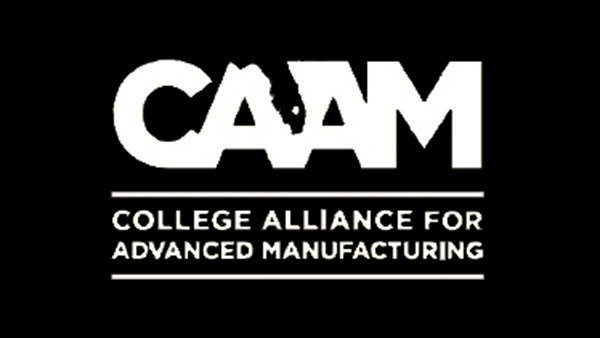 The College Alliance for Advanced Manufacturing now has a new partner in providing training programs to Florida's manufacturers.
Hillsborough Community College has officially joined the College Alliance for Advanced Manufacturing, becoming the seventh public college in Central Florida to dedicate its resources to filling persistent manufacturing training gaps.
In addition to Polk State College and Hillsborough Community College, CAAM partner institutions also include: Daytona State College, Lake-Sumter State College, Palm Beach State College, State College of Florida, and St. Petersburg College.
By combining their resources, CAAM institutions are able to quickly develop training programs that address the workforce needs of manufacturers across Central Florida.
Polk State's CAAM coordinator, Matthew Lenihan, said HCC is a welcome addition to the CAAM partnership.
"Manufacturers across Florida, and the nation, are facing a huge workforce shortage. Older workers are retiring in large numbers, and at the same time, the manufacturing industry is adopting ever-advancing technology. Manufacturers don't just need people to fill vacancies, they need highly trained, highly skilled people who can carry their operations into the future," Lenihan said.
"The CAAM institutions work closely with manufacturers to understand and respond to their needs with targeted, quick-turnaround training programs — and with HCC on board, CAAM will be better positioned to deliver on that mission. The strength of CAAM rests in its partnerships, and with the addition of HCC, CAAM just got stronger."
HCC's CAAM representative Sean Nordquist added:
"The Institute for Continuing and Corporate Education at HCC has a long history of training the workforce of Tampa Bay for the jobs that are needed today. From leadership to technical skills, ICCE has led the way in putting qualified people into the workforce with the tools they need to succeed. HCC's partnership with CAAM will provide the community with a new connection to the training needed, and connect industry with a pool of qualified and highly skilled workers."
CAAM develops and delivers training programs customized to the needs of manufacturing operations of all sizes. For more information, visit polk.edu/corporate-college/caam.