Talent of Polk State's Music, Theatre, Visual Arts Programs to Be Showcased During Arts Day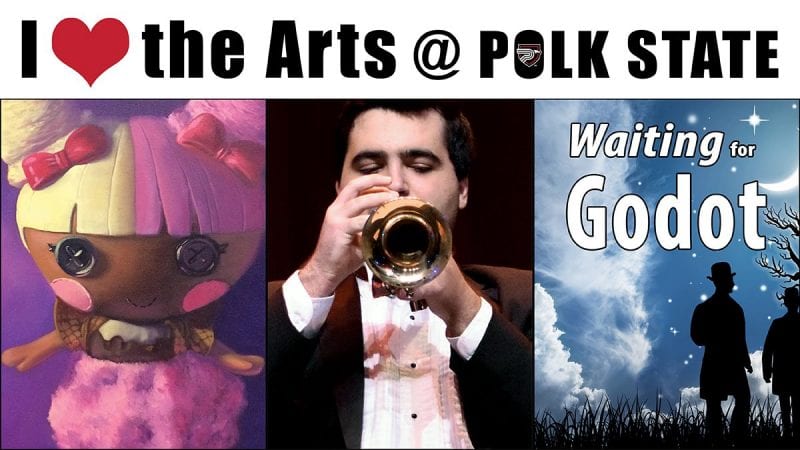 Polk State's Arts Day, an annual showcase of talent from the Music, Theatre and Visual Arts programs, will take place Oct. 6.
"The depth of talent at Polk State is simply incredible," said Lucille Hadley, interim director of arts and cultural affairs. "We created Arts Day in 2015 to celebrate that talent and to offer members of our community the chance to experience it for themselves. Arts Day is a full day's worth of exciting, inspiring entertainment. You can't beat it."
While student talent will be in the spotlight on Arts Day, the event begins with a performance by Elias Tona, a Salsa and Latin Jazz artist, at 12:30 p.m. at the Polk State Lakeland Student Center. Tona has performed with Grammy-nominated ensembles and currently teaches at the Players School of Music in Clearwater.
Following Tona's performance, Arts Day gets into full swing at Polk State Winter Haven, 999 Ave. H N.E.
An awards reception for the Student Art Exhibition on display at the Polk State Winter Haven Fine Arts Gallery will take place from 5 to 7 p.m.
Polk State Music students will perform just outside the Fine Arts Gallery, in the Fine Arts Lobby, from 5 to 6 p.m.
Arts Day culminates with a Polk State Theatre performance of Samuel Beckett's "Waiting for Godot" at 7:30 p.m. at the Polk State Winter Haven Fine Arts Theatre. Tickets are free for Polk State students and employees and all Polk County high school students. Tickets for all others are $10.
"We're presenting a broad range of arts experiences," Hadley said. "Music, theatre, visual arts — we're offering it all. If you're a fan of the arts, Polk State the place to be on Oct. 6."
For more information, visit polk.edu/boxoffice, call 863.298.6883, or email LWAC@polk.edu.