Students From Puerto Rico Find Opportunity At Polk State After Hurricane Maria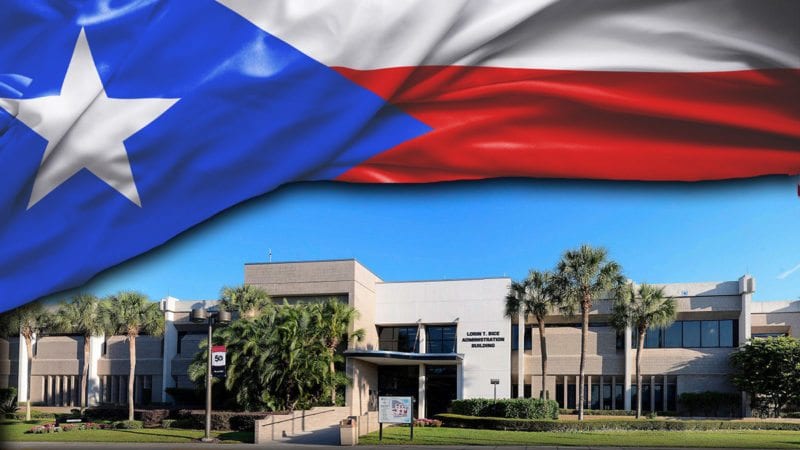 For Berushka Flores, going to Puerto Rico was like going back in time.
The move back to her native Caribbean island in August was supposed to propel her forward into a future nursing career. The 2016 Ridge Community High School graduate was ready to start her higher education at Interamerican University of Puerto Rico in November.
But when Hurricane Maria hit, her education was put on hold.
"It was like going back to the 1930s or 1940s – there was no electricity, no water, and people were washing themselves in the river," Flores describes of the aftermath. "I wasn't sure what I was going to do – I was there for three weeks until I could get out of the country. The river had flooded the roads and flights kept getting canceled because the airport's generator was failing."
She left her grandparents' home in Caguas and returned to her mother's in Haines City.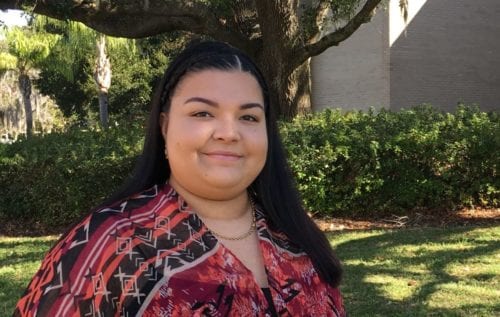 "At first, I wasn't sure what was going to happen to my plans," Flores said. "I knew of Polk State, having lived here for 12 years, but when I learned that the College was offering in-state tuition for students from Puerto Rico, it made sense for me to enroll."
She will start classes in January and plans to work on an Associate in Arts degree, as well as prerequisites for Polk State's Nursing program.
In September, Gov. Rick Scott asked Florida state colleges and universities to provide support to students from Puerto Rico. He asked that colleges and universities offer these students in-state tuition and work with them to facilitate enrollment even though they may have limited access to transcripts and documents, and other obstacles.
Polk State College President Angela Garcia Falconetti appointed Director of Student Enrollment Services and Registrar Kathy Bucklew as the point of contact for students from Puerto Rico. Bucklew works with them closely and confidentially to identify which exemptions and waivers they may be eligible for to assist them financially.
Bucklew and her office have assisted half a dozen students from Puerto Rico thus far in enrolling at Polk State.
About 800 students from Puerto Rico have enrolled in Florida's state colleges, according to the Florida Department of Education, and more than 7,200 have enrolled in the state's K-12 public schools since Hurricane Maria.
Josue Salgado was prepared to start classes at the University of Puerto Rico when the Category 4 storm moved through his family's town of Carolina.
He watched the storm destroy homes and buildings surrounding his family's, including the high school he graduated from in May – Fountain Christian Bilingual School.
"Schools and homes were devastated, electrical poles were down," Salgado explained. "Luckily my mom's house was OK, but we were without electricity and water."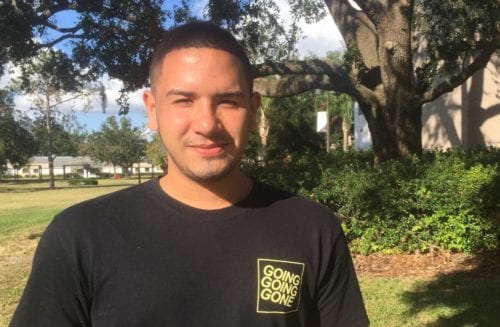 Both Salgado and Flores's families back in Puerto Rico were without electricity and water for more than 50 days. Much of the island is still without power and utilities.
"It could be years before Puerto Rico is back to normal," said Salgado, who has already been back to visit his family.
He is living in Lakeland with his aunt, who heard on the news about the in-state tuition being offered to students from Puerto Rico. For Salgado, who ultimately wanted to pursue his higher education in the U.S., this was a great opportunity, although stemming from a disastrous situation.
"My original plan was to study for two years in Puerto Rico then come here, so this became an opportunity for me to jump-start that process," Salgado said. "I've never lived in the (mainland) U.S., but I ultimately wanted to study here because it is the most advanced in the world. I feel very fortunate to have the ability to attend Polk State College."
Students from Puerto Rico who are seeking assistance should contact Bucklew by email at kbucklew@polk.edu, by phone at 863.298.6820, or in her office, WAD 116, in the Administration Building on Polk State's Winter Haven Campus.