Student Learning Innovation Centers help students take projects to the next level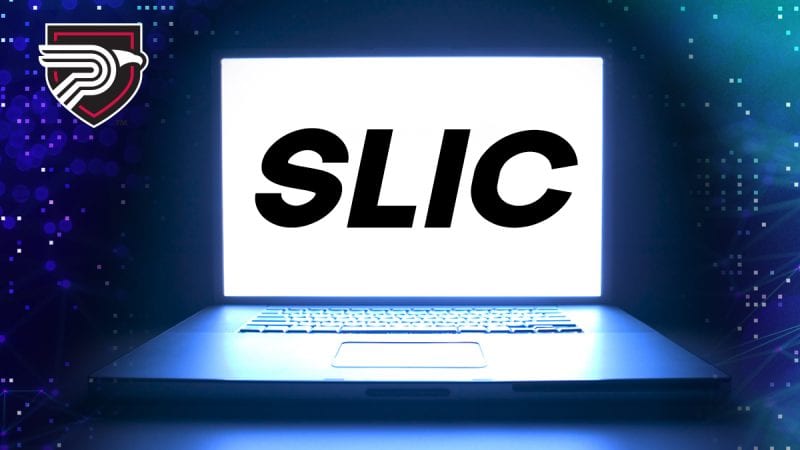 Students looking to impress this semester have a resource in Polk State College's Student Learning Innovation Centers, better known as the SLIC rooms – specialized technological hubs in the Winter Haven Campus Library and Lakeland Campus Teaching Learning Computing Center (TLCC) that provide tools and assistance to create multimedia projects.
The SLIC rooms are home to iMac desktop computers, iPads, Apple TVs, large monitors for editing, green screens, microphones, and padcasters, which transform iPads and smartphones into all-in-one mobile production studios with tripods, wide-angle lenses, and dual mics and headphones. They also are equipped with editing software including iMovie, Final Cut Pro X, Filmic Pro, LumaFusion, Adobe Suite, and more.
"It's an opportunity for students to get creative with their projects while developing new skills and learning about technology, software, and editing," said Librarian Jarrod Jones, who oversees the Winter Haven Campus SLIC.
The Winter Haven Campus SLIC is open Monday through Thursday from 7:30 a.m. to 8:30 p.m., Friday from 7:30 a.m. to 3:30 p.m., and Saturday from 9 a.m. to 12:30 p.m. An opening date and hours for the Lakeland Campus SLIC will be announced soon.
To use the Winter Haven Campus SLIC, students can visit the Library information desk with their Polk State ID or make reservations online at polk.libcal.com/reserve/groupstudy. Walk-ins are welcome. However, the room accommodates up to six students. Therefore, reservations are recommended one week in advance.
Once students are in the SLIC, there are online tutorials to assist with using technology and editing software. Staff is often available to help too.
Since opening in fall 2018, the Winter Haven Campus SLIC has been booked nearly 200 times, serving more than 65 students with their projects and presentations.
Professor of Earth Science Natalie Whitcomb introduced her class to the SLIC, with environmental science students creating a video about their community-based learning project that was shared with community partners about urban growth, groundwater resources, and the preservation of biodiversity and wildlands.
"The SLIC was a huge benefit to me and my classmate as we endeavored to produce a mini-movie that accounted for a large percentage of our final grade.  I had never visited the SLIC and was not aware of all the neat technology that is available there," said Missouri Thomas, who was a student in Whitcomb's class and serves as Administrative Assistant III to the Vice President of Student Services.
"We did not know how to put a movie together, but after a crash course with Jarrod Jones on how to use the movie-making software on the Mac computer, we completed and earned an A on our project," she said. "I highly recommend that students take advantage of the many resources available to them in the SLIC and the knowledgeable staff who are eager to help them succeed."
For more information about the Winter Haven Campus SLIC, visit the SLIC homepage or contact Jarrod Jones at 863.297.1040 or jajones@polk.edu.