Single mom motivated by her son to complete Polk State Respiratory degree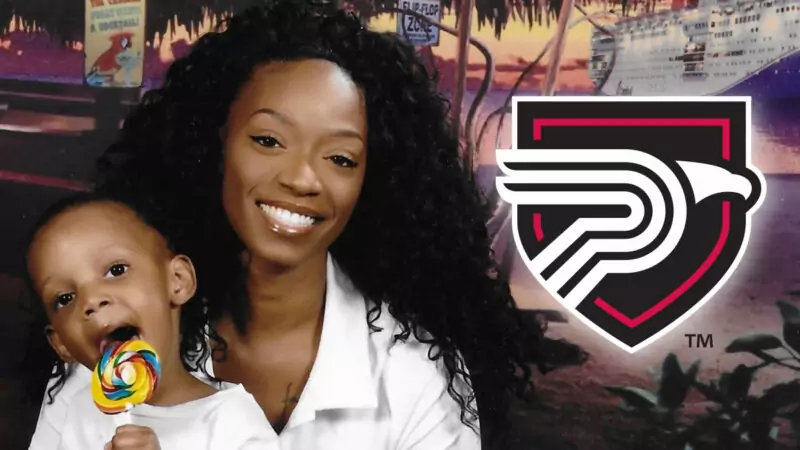 Aleyah Watkins was back in class just 10 days after giving birth to her son. She was a manager at Chuck E. Cheese when motherhood inspired her to seek higher education and a rewarding career. Her 2-year-old son will watch her walk the graduation stage on May 4 during Polk State's 128th commencement as she receives her Associate in Science in Respiratory Care degree.
"I still had stitches from my C-section when I went back to school," she said. "But I did it. Anybody can do it. If I can do it as a single mom, you can do it. Polk State has so many different ways, so many different options, to accomplish what you're looking to accomplish."
Watkins enrolled at Polk State out of high school in 2015 but admits that she didn't take college seriously at first. She took a break and returned in 2019, enrolling in five classes with a new mindset.
"By the middle of the semester, I had found out that I was pregnant," she said. "It was a rough time."
But instead of letting it derail her goals, she found motivation in parenthood.
"My son is my drive and is the reason I stayed in school every semester since 2019. He does have Autism and requires a lot of my time. I take him to speech therapy and occupational therapy. He is the reason I get up every day and he is the reason I want to become a neonatal respiratory therapist," Watkins shared.
Watkins and her baby were in a car crash in 2021 that required them to be airlifted to the hospital.
"That experience and how respiratory therapists helped me, and my son made me want to apply to Polk State's Respiratory Care Program," Watkins recalled. "You don't hear a lot about respiratory therapists and learning that they specialize in the lungs and the heart was interesting to me."
That same year, she was accepted into the program. Now, she's class president.
"I have had a really great experience in the program," she explained. "I love that the program is small and allows you to have one-on-one time with your professors and clinical coordinators. It feels very personal and special."
Watkins added that in addition to being the local, affordable choice for higher education, Polk State College has a reputation of excellence, especially within its Health Sciences programs. Watkins' mom is a proud graduate of the Polk State Nursing Program, her sister is also a Polk State alum, and Watkins took dual enrollment courses when she was in high school.
"Polk State has always been in my life," Watkins said. "What's great about Polk is that you don't have to know exactly what you want to do in that moment. At Polk State, you have options."
As she graduates in May, even more options and career opportunities will become available to Watkins.
"It makes me emotional because I honestly didn't think I would be able to finish school. I thought I would be a manager at Chuck E Cheese for the rest of my life," she reflected. "But having my son and knowing that I had to do something for him is what motivated me to strive harder."
"I am happy that I am able to do this for my son," she added. "I want him to one day be as successful and as passionate about a career as I am. I want him to succeed, and my success is the first step toward that."