RP Funding Center reaches capacity for Polk State's May 2 graduation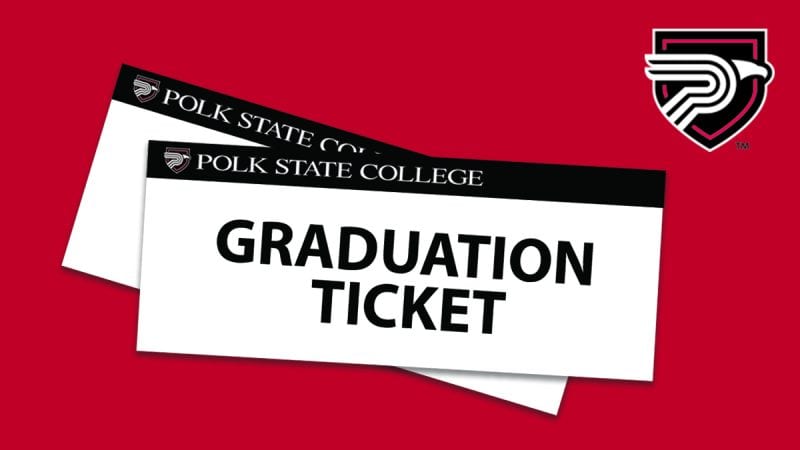 Polk State College's 120th commencement ceremony that will take place May 2 at the RP Funding Center in Lakeland has reached capacity as determined by RP Funding Center guidelines. Tickets are no longer available.
More than 650 students are expected to participate in the ceremony and have each claimed up to six free tickets for their guests, putting the event at capacity per fire code.
The RP Funding Center's doors will open at 5 p.m. Students participating in the ceremony do not need tickets. Guests are encouraged to have their tickets scanned for entry by 6 p.m. The ceremony begins at 6:30 p.m.
At 6:30 p.m., guests who do not have tickets may seek entry at the ticket redemption table in the main hallway if there are any unscanned tickets.
Polk State is currently unable to take phone calls or emails for ticket requests. The College apologizes for any inconvenience.
It is also important to note the RP Funding Center's policy that prohibits items including weapons, alcoholic beverages, outside food or beverages, beach balls and other inflatables, helium balloons, confetti, selfie sticks, stools or folding chairs, and more.
Those who are unable to attend graduation may view the ceremony live at polk.edu/academics/graduation.