Printing and Copying at Polk State Just Got Easier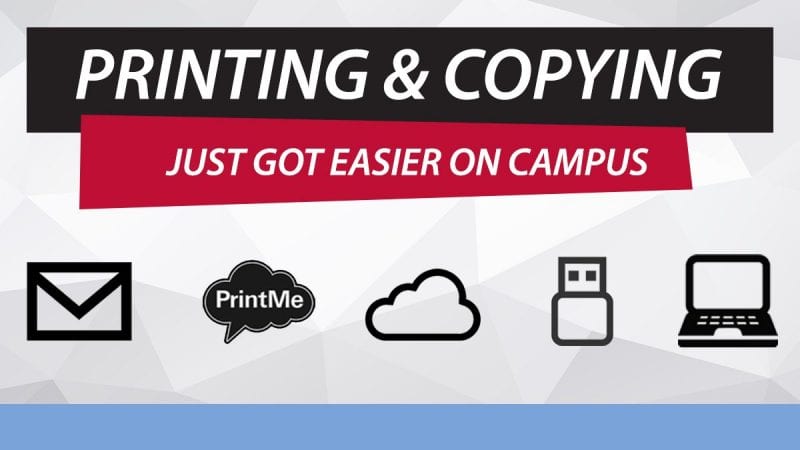 Beginning this semester, the College implemented a new printing and copying system designed to simplify this process for students. Printing and copying services have always been available in campus libraries, Teaching Learning Computing Centers (TLCC), and student success centers; however, the machines required pre-paid cards and took multiple steps to complete transactions. The College's new self-service printing stations provide students with multiple options for copying and printing, and allow payment by credit, debit, or BankMobile cards. Cash is not accepted.
With this new system, students have five ways to print documents on campus. They can:
Email documents to print@printme.com and receive a print code to use at any print station.
Download the PrintMe app and send and manage prints from mobile devices to any print station.
Access documents from cloud-based services including Google Drive, OneDrive, or Dropbox at any print station.
Access documents from USB drives at any print station.
Send documents from most Polk State computers to any print station.
"Before, students could not easily print from USB drives and always had to have cash. The new PrintMe system is simpler and provides more options for students," said Chris Fullerton, director of the TLCC and Learning Resources at the Polk State Winter Haven Campus.
Self-service print stations are located in the libraries and TLCCs at the Winter Haven and Lakeland campuses, the TLCC at the Center for Public Safety, and in the Student Success Center at the JD Alexander Center in Lake Wales. The PrintMe app can be downloaded from the App Store or Google Play.