Polk's Stephanie Campbell Featured in Special Ledger Section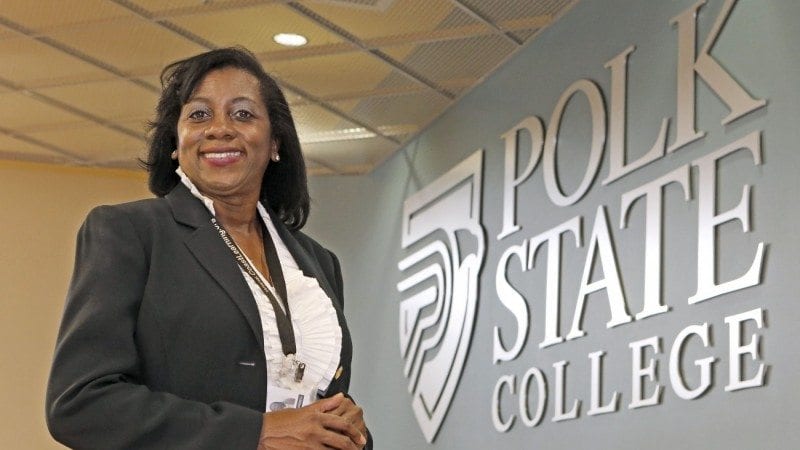 Polk State College's Stephanie Campbell was recently featured in a publication highlighting the contributions of female educators in Polk County.
The Ledger Media Group published Women in Polk in late April.
Campbell is a business development coordinator at Polk State's Corporate College.
In the publication, Campbell discusses the challenges she's faced as a single mother raising four children while also pursuing her own career and education.
Campbell's children are now adults, and she is currently working on her doctorate degree. She credits her accomplishments to the strength her children gave her along the way.
"They were my cheering team even when I didn't feel like cheering," she said in the article. "They kept me motivated and reminded me that my goals were attainable, as long as I continued to work hard and dedicate myself."
After a lengthy career with CareerSource Polk, formerly Polk Works, Campbell joined the Polk State Corporate College six years ago. In her role, she develops relationships with area employers, helping to ensure Polk State is able to fulfill their workforce training needs.
"I bring the pieces together … the people to the table and make sure that the puzzle fits together," Campbell said in the article.
Read the entire profile on Campbell in The Ledger.