Polk's LaTrice Moore Receives National Award for Her Work to Promote Entrepreneurship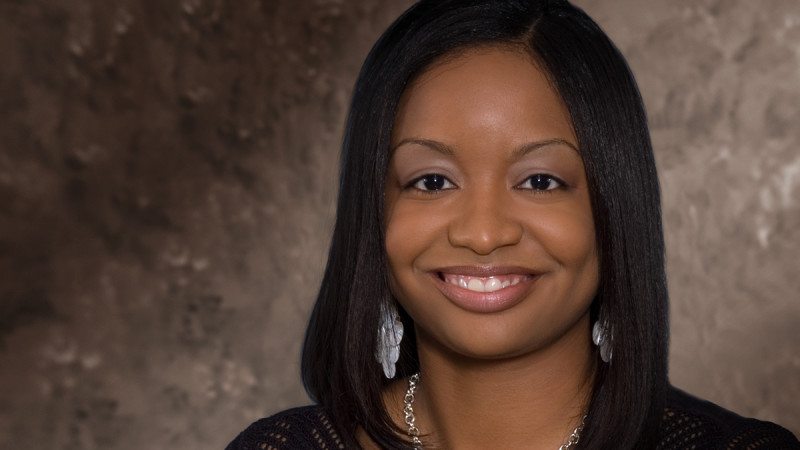 Polk State College's LaTrice Moore is one of two educators in the nation who have received the National Association for Community College Entrepreneurship's (NACCE) Intuit Impact Award.
Moore, entrepreneurship director and professor of business administration, received her award at the NACCE's 12th annual conference last week in Phoenix.
In accepting the award, Moore said her work is about helping people to redefine themselves, not just start businesses.
"(Entrepreneurship) helps rebuild the hopes and dreams that have been knocked or torn down and helps individuals understand that their past doesn't shape their future," Moore wrote in remarks that she provided to News@Polk.
NACCE Intuit Impact Awards honor faculty and staff members who have shown excellence in providing entrepreneurial education and support services.
Moore helped to create the College's Entrepreneurship Certificate Program that launched in 2012. Participants in the program complete four college-credit courses that introduce them to the various facets of business ownership, from marketing to management, financials to regulatory issues.
An advisory board of local business owners lends real-world insight to the program.
In honoring Moore, the NACCE also cited Moore's recent work teaching entrepreneurship at Catapult!, a Lakeland Economic Development Council incubator for new businesses.
"LaTrice has a real passion for entrepreneurship education. She identified a need and voluntarily took on the work of creating a whole new program, which is the entrepreneurship certificate. That kind of commitment is rare and deserved to be honored," said Donald Painter, dean of academic affairs at Polk State Lakeland.
The second Intuit award went to Thomas Kindred Jr. of Indian River State College.
The NACCE represents nearly 2,000 members and approximately 465,000 students, and aims to empower colleges with an entrepreneurial mindset and grow the role of community colleges in job creation and entrepreneurship. Intuit Inc. creates business and financial management solutions such as QuickBooks, Quicken, and TurboTax.
In addition to the Entrepreneurship Certificate Program, Polk State offers the Bachelor of Applied Science in Supervision and Management, which offers concentrations in Business Administration, Business Information Technology, Healthcare Administration, Public Safety Administration and Public Safety Management. Polk State's Business Administration associate's degrees offers specializations in Healthcare Administration, Insurance, Management and Marketing.