New Course Offers Students Unique Way to Learn Business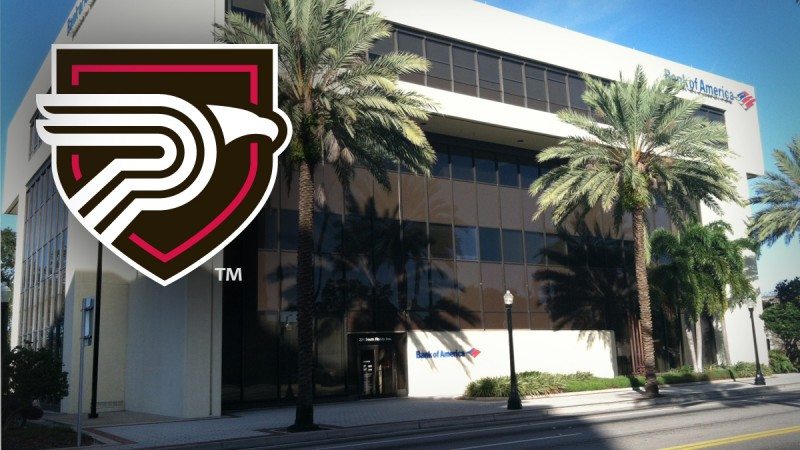 Polk State students have the chance to learn business from local leaders, alongside students from other colleges, while working to make a real-life impact on downtown Lakeland.
Catapult! is a Lakeland Economic Development Council project. A business accelerator for entrepreneurs, Catapult! involves Florida Southern College, Southeastern University, Keiser University and Florida Polytechnic University, as well as Polk State.
Catapult! helps entrepreneurs develop ideas to establish and grow businesses here in Lakeland by offering educational support and mentoring.
Catapult! is offering a course in Entrepreneurial Opportunity Analysis (ENT 2112, reference number 50726) beginning in the spring. The class will meet on Wednesdays from 6 to 9 p.m. at Lakeland's Bank of America building, 331 S. Florida Ave.
Polk State Business Administration Professor and Director of Entrepreneurship LaTrice Moore said students who take the course will put their knowledge to immediate, hands-on use, developing ways to attract businesses to downtown Lakeland.
"They're going to get to network with other students, hear from leaders from the LEDC and across the local economy who will come in as guest speakers, and develop ideas that will have an impact on downtown Lakeland," she said. "It will be very exciting to watch the students in this course, and to see the ideas they come up with get implemented just down the street from their classroom."
Registration for the spring semester is now under way.
For more information, contact Moore at 863.669.4921 or lmoore@polk.edu.