Polk State to Launch Entrepreneurship Certificate Program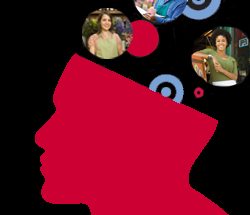 A new certificate program at Polk State College will equip aspiring entrepreneurs to be successful in their ventures, helping them to contribute to the county's economic recovery.
With the support of area entrepreneurs, the Polk State College Entrepreneurship Certificate Program will launch this fall. Offered in credit and non-credit tracks, it targets anyone with an entrepreneurial mindset — from full-time students aiming to go into business for themselves, to professionals who dream of being the boss instead of answering to one, to job seekers who want to stand out in a tough labor market.
Because 95 percent of Polk State's students are local residents, the knowledge gained through the Entrepreneurship Certificate Program will stay in the area, helping participants to establish businesses that will add to the momentum of Polk County's economic improvement.
"We're enabling our students to stay in the area and hire other people," said Entrepreneurship Program Coordinator LaTrice Moore.
Moore added that successful entrepreneurs from the area will lend their expertise to the program, offering participants insight into building viable ventures right here in Polk County.
The Entrepreneurship Certificate will help participants to:
Evaluate entrepreneurial opportunities
Interpret financial data and use that data to make decisions about the operating performance and financial position of a company
Demonstrate an understanding of the legal and regulatory issues of operating a business
Recommend appropriate marketing strategies that enable a business to succeed
Apply leadership and managerial skills to build relationships in the workplace that are effective with customers, employees and suppliers
Assess all aspects of operating a small business
Assess the ability of a business to raise capital through the completion of a comprehensive business plan
Students seeking to earn college credits will complete 12 credit hours, including courses in Introduction to Entrepreneurship, Entrepreneurship Opportunity Analysis, and Small Business Management, as well as one elective course on topics such as accounting, business law, finance, marketing, advertising or management.
Non-credit students will complete eight two-week modules offered completely online. Modules include topics related to every phase of a business venture, from planning and management, to marketing and writing a business plan.
The Entrepreneurship Program comes at a particularly relevant time, Moore said.
The recent recession and its aftermath saw large corporations falter and shed hundreds of thousands of jobs — she points to the auto industry as an example. In the face of a challenging labor market, many choose to put their experience and knowledge to work for themselves, taking on the role of entrepreneur.
According to the Ewing Marion Kauffman Foundation, a Kansas City entrepreneurial-research organization, 0.32 percent of American adults created a business per month in 2011. While that rate represented a 5.9 percent drop from 2010, it was still among the highest levels of entrepreneurship over the past 16 years.
"The Great Recession has pushed many individuals into business ownership due to high unemployment rates," said Robert Litan, vice president of research and policy for the Kauffman Foundation in a media release about the annual "Kauffman Index of Entrepreneurial Activity," which was released in March.
Those who set off on the path of entrepreneurship face many challenges along the way. One of the most common obstacles is writing an effective business plan, said Paul Rinesmith, a longtime counselor with Central Florida SCORE, a nonprofit organization that assists entrepreneurs in establishing startups.
"That's the biggest thing I see. You need to get the business plan complete, not just have half of a business plan — the other half may be the one that makes you fail," he said. "If you hit the right notes, you make good music."
The Polk State Entrepreneurship Certificate Program is intended to provide the nuts-and-bolts knowledge — such as how to write an effective business plan — to turn good ideas into viable ventures, Moore said.
In discussing Polk State's new program, Frank Kendrick, chief executive officer of Lakeland-based NuJak Development Inc., agreed that there is so much that goes into building successful ventures, and participants in the Entrepreneurial Program will leave with an invaluable edge.
Looking back on his own experiences when he established NuJak in 1992, Kendrick recalls learning by trial-and-error how to select the most effect forms of advertising — which has only gotten trickier with the rise of social media — and the necessity of explicit, well-thought-out contracts.
The curriculum planned for the Polk State program, he said, will behoove entrepreneurs as they set off on their own.
"Absolutely this will give them a head start," Kendrick said.
Fellow entrepreneur Cynthania Clark agreed.
"This program will allow participants who have a true desire to become entrepreneurs to gain the practical principles and hands-on experience to see their businesses come to pass," said Clark, an adjunct professor for Polk who also runs the nonprofit Clark's House Inc., which was established in 2008 to serve homeless veterans struggling with addiction.
Polk State President Eileen Holden said the College is eager to assist aspiring entrepreneurs in their new ventures.
"At Polk State, everything we do is about improving our community, and this program is yet another example of just that. Entrepreneurship is key to economic growth and the advancement of our county, and Polk State is thrilled to provide our local entrepreneurs with the support they need to succeed," she said.
For more information about the program, visit www.polk.edu or contact Moore at entrepreneur@polk.edu.