Polk to Host Founder of Student African American Brotherhood for Guest Lecture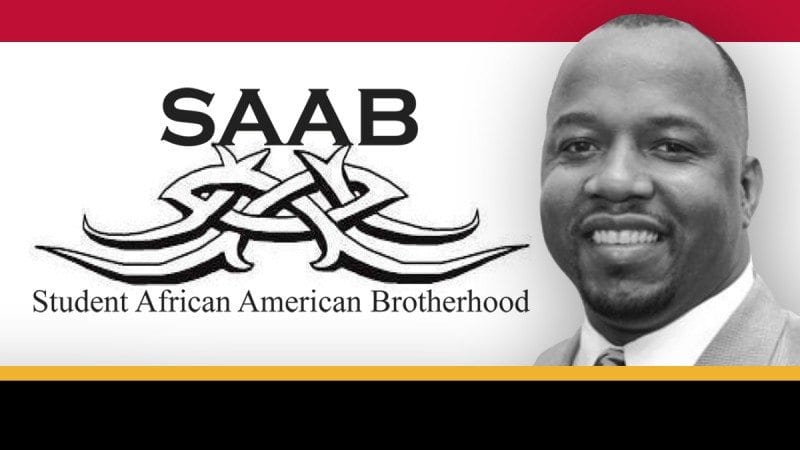 The founder of the Student African American Brotherhood, a nationwide organization aimed at increasing the number of minority males who graduate from college, will give a guest lecture at Polk State Winter Haven.
Tyrone Bledsoe will speak at 10 a.m. on March 6 at the Polk State Winter Haven Fine Arts Theatre.
The event is free and open to the public.
Bledsoe holds a doctoral degree in Counseling and Student Affairs Administration from the University of Georgia. In 1990, he established the first chapter of SAAB at Georgia Southwestern State University. The organization has grown dramatically in the 24 years since it started. It now has more than 200 chapters across the country.
The organization's mission is to support African-American and Latino men along their quest for a college degree. The organization emphasizes positive peer relationships, mentoring and community service.
According to SAAB, 80 percent of its participants persist from their freshman to sophomore year of college, and 86 percent of participants graduate, exceeding national retention and graduation rates.
Among the topics Bledsoe will discuss at Polk are accountability, proactive leadership, self-discipline, mentoring and intellectual development.
Bledsoe's speaking engagement is a kick-off event for Polk State Winter Haven's recently established chapter of SAAB.
Polk State's chapter will use the name Brother 2 Brother.
Club member Charles Goode said the chapter will have benefits far beyond the College.
"This organization is really just about helping other people," said Goode, a resident of Lake Alfred studying toward his Associate in Arts degree.
"Our members are not only going to be helping one another succeed in school, and taking accountability for each other, they're going to reach out into the community as well to help more people come to college."
Goode, who has heard Bledsoe speak previously, said it will be impossible for attendees to leave his lecture uninspired.
"You will leave wanting to become a better person," he said.
Goode emphasized that the event and Brother 2 Brother are open to both females and non-minorities.
"Brother 2 Brother is open to anyone who wants to make a difference for other people," he said.
For more information, contact Terrance Hays, Brother 2 Brother adviser, at 863.298.6823 or thays@polk.edu.
Brother to Brother is one of more than 50 clubs and organizations offered through Polk State's Student Activities and Leadership Office (SALO). In addition to clubs, SALO offers students opportunities to participate in activities and events, engage in community education, play in intramural sports and serve on college-wide committees.