Polk State's Voices of the People Continues with Free Event on April 18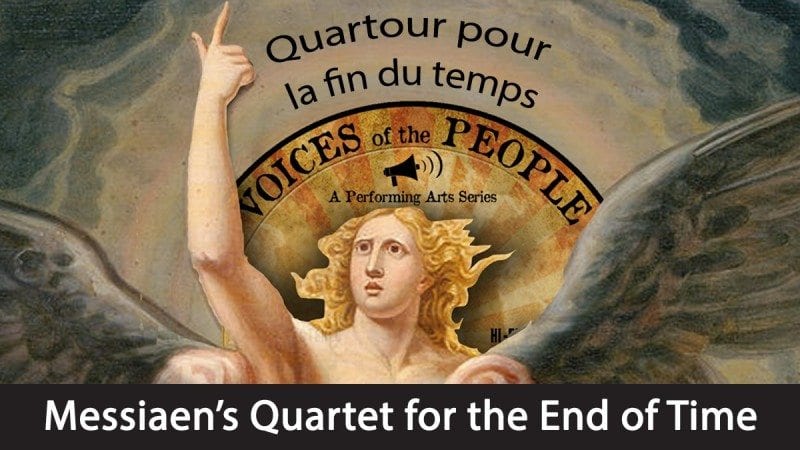 Polk State's Voices of the People continues this month with a performance of Messiaen's "Quartet for the End of Time," a hauntingly beautiful piece of music composed during the Holocaust.
French-born Olivier Messiaen composed his "Quartet for the End of Time" in 1941, while being held at a German prisoner-of-war camp, according to World ORT's Holocaust Music website, holocaustmusic.ort.org. Messiaen wrote the piece for the only instruments available at the camp — the cello, piano, clarinet and violin.
Bringing the composition to life at Polk State will be Byron Sean, a pianist who studied at the University of Michigan and the Royal Academy of Music in London; David Sapadin, a New York-based clarinetist who studied at the Manhattan School of Music and has performed with New York's Metropolitan Opera; and Francisco Salazar Vara, a violinist who trained at The Juilliard School and has performed throughout Europe and the Americas. Rounding out the ensemble will be Polk State Humanities Professor and cellist Derek Menchan.
The free event takes place at 7 p.m. on April 18 at the Polk State Lake Wales Arts center, 1099 State Road 60 East.
Voices of the People is a joint effort by the College's Philosophy Club and SALO (Student Activities and Leadership Office) to offer classical music performances to the community. The April 18 event is co-sponsored by the College's Interfaith Project, a student organization that studies different faiths and religions.
For additional information, call 863.298.6883, email LWAC@polk.edu, or visit polk.edu/artscenter.