Polk State's Voices of the People Concert Series Presents "Deconstructing Beauty" on Sept. 12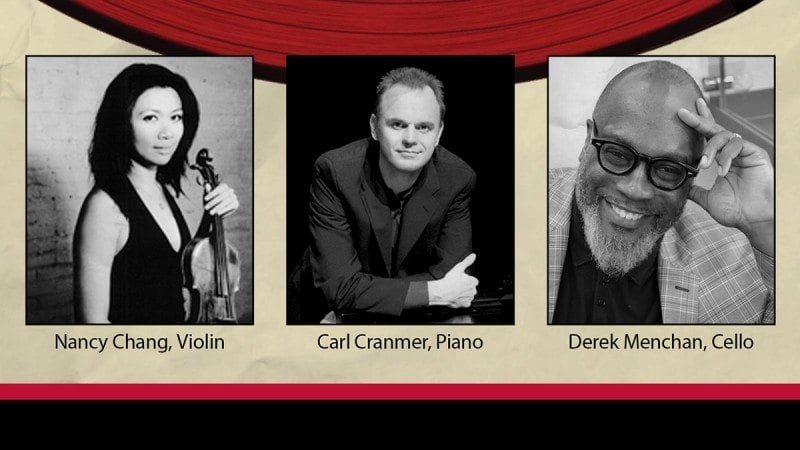 Polk State College's Voices of the People concert series will begin its 2015-16 season with "Deconstructing Beauty," featuring the music of Brahms, Rochberg, and other composers who will challenge attendees' conceptions of beauty.
Voices of the People is a joint effort by the College's Philosophy Club, Student Activities and Leadership Office (SALO), and Lake Wales Arts Center that offers the community opportunities to hear classical music performed by highly trained visiting musicians.
Lending their talents to "Deconstructing Beauty" will be violinist Nancy Chang and pianist Carl Cranmer.
Chang is an associate concertmaster with the Florida Orchestra. She received bachelor's and master's degrees in violin performance from the Manhattan School of Music. Her prior experience includes three years as a rotating concertmaster with the New World Symphony in Miami Beach. She has also performed with the Burbank Chamber Orchestra, West Los Angeles Symphony and the California State Los Angeles University Orchestra, and has appeared with the Albany Symphony, Sarasota Orchestra and the Opera Tampa Orchestra, where she is currently concertmaster.
Cranmer made his debut with the Philadelphia Orchestra when he was just 9 years old. He holds master's and doctorate degrees from The Juilliard School. His performance experience includes solo recitals around the globe, and collaborations with the Royal Philharmonic of England, the Gulbenkian Orquesta of Portugal, and the Juilliard Orchestra. Cranmer is currently an assistant professor of piano at West Chester University
Also performing in "Deconstructing Beauty" will be Polk State Humanities Professor Derek Menchan, a cellist who has a master's degree from the Manhattan School of Music.
Menchan, organizer of the Voices of the People concert series, explained the name, "Deconstructing Beauty":
"The name, 'Deconstructing Beauty,' suggests an exploration of what beauty means, or could mean, depending on the point of view considered. During the course of the evening, a number of diverse pieces will be played, each considered beautiful, but each very different, and we will discuss what the composers meant by them and how they are each varying aspects of beauty."
Menchan added:
"In going from the virtuosic music of Chopin to the wistful, neoromantic sounds of George Rochberg, and to the sumptuousness of Brahms, and then to the iconoclastic approach of Charles Ives, the audience will be transported to very different manifestations of the beautiful and be challenged to analyze their own concepts of what they think pleasant music is, or even if music has to be pleasant."
"Deconstructing Beauty" will take place from 7 to 8:30 p.m. on Sept. 12 at the Polk State Lake Wales Arts Center, 1099 State Road 60 East. The concert is free and open to the public.
For more information, visit polk.edu/ArtsCenter, call 863.298.6883, or email LWAC@polk.edu.