Polk State's Rob Clancey to Lead National Organization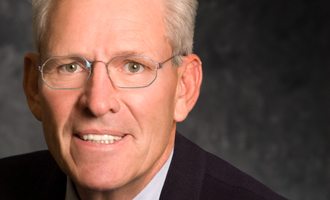 Polk State College's Rob Clancey is now putting his expertise in workforce development to use on a national level, serving as president of the National Council for Continuing Education and Training.
The Columbus, Ohio-based NCCET is the nation's premier association for continuing education professionals. Its membership includes more than 300 institutions from across the United States, and it works to promote best practices in continuing and contract training.
Clancey is director of Polk State's Corporate College, which was established in 2002 at Polk State's Airside Center. Each year, the Corporate College trains nearly 12,000 members of the Polk County workforce, equipping them with certifications and updated skills in fields as diverse as child care and advanced manufacturing. The annual training impact of Polk State's Corporate College is estimated at $3 million.
Prior to his work at Polk State, Clancey served as executive director of the Institute for Business and Professional Training at Bellevue Community College in Bellevue, Wash.
Clancey has served on NCCET's Board of Directors since 2005. Locally, he has served on the boards of Achievement Academy and the Polk Arts Alliance.
He earned his master's in education from Springfield College in Springfield, Mass.
Clancey's one-year term as the NCCET's president began July 1.